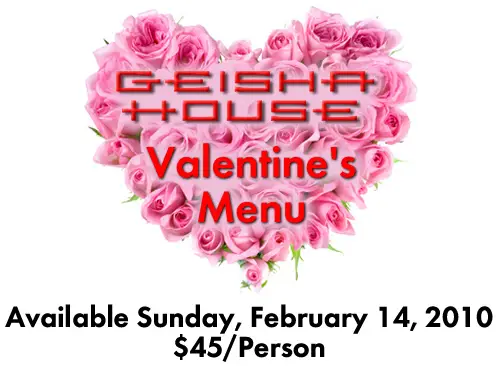 Santa Ana's Geisha House has announced their Valentine's Day menu.  The meal features several fantastic courses, at a low cost of only $45 per person, including:

Conversation Starters: Miso Soup and Edamame

First Course, Served Family Style: Spicy Rock Shrimp Tempura and Albacore Carpaccio

Second Course, Served Family Style: Hollywood Roll, OC Sunfire.  Note: A vegetarian roll may be substituted for one of the above rolls.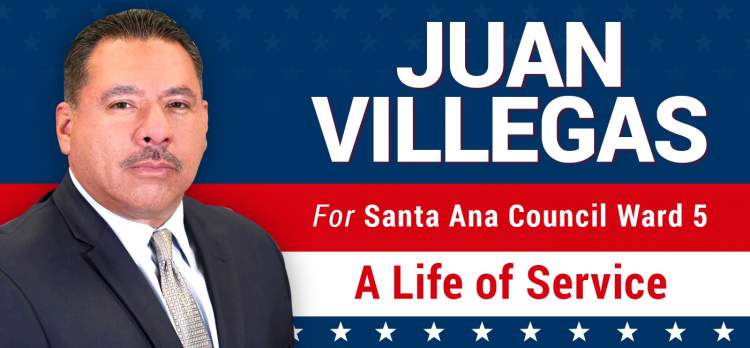 Main Course, choice of one per guest:
Ginger Black Cod, wrapped in a banana leaf
Okinawa Maple Glazed Short Ribs
Grilled Mongolian Lamb Chops
Happy Endings, Served Family Style: Strawberry dessert roll, with Toasted Almonds White Chocolate Mirin Creme Brulee
I took my wife to the Geisha House for our anniversary, last year.  They treated us like royalty!  It is a romantic restaurant with a fun atmosphere.  And you will love all the creative drinks on the menu. 
My wife and I really liked the Spicy Rock Shrimp Tempura.  We didn't like the black cod much, so you might try the short ribs or the lamb chops instead.  Of the two, I think I would go with the short ribs.
Other Geisha House specials you can enjoy include Half Off your food, every Monday evening; Build your own Sushi Roll, every Wednesday night; Half Off all alcohol during Lakers games, excluding bottles and a special $3 Happy Hour menu; Rock and Roll Tuesdays, featuring all Sushi Rolls for only $7, while you rock out to the greatest hits all night; and Sake Saturdays, when you can buy one carafe or bottle of sake and get the second one, of equal or lesser value, for free!  Also, from Tuesday through Thursday, enjoy No Corkage Fees, for a limited time only.
Santa Ana's Geisha House is located at the CityPlace, at 2773 N. Main St.  Click here to make your reservation.