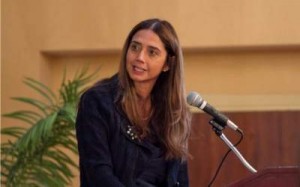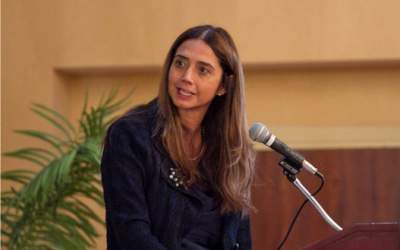 Los Angeles Mayor Eric Garcetti plans to appoint veteran school district administrator Thelma Melendez de Santa Ana as his new education deputy, according to KPCC.
The arrangement came to light in documents for L.A. Unified's Tuesday school board meeting. A "reimbursement agreements" section included a request by the City of Los Angeles to hire an LA Unified employee.

Vivian Ekchian, L.A. Unified's Chief of Human Resources, said that item refers to Thelma Melendez de Santa Ana, who was hired by the school district at a $140,000-a-year salary.

"The superintendent's office informed us that she was processed about a week ago," Ekchian said.

But the district won't pay her salary. Instead, she'll be on loan to the City of L.A. as a Director of Education and Workforce Development. That would make her Mayor Garcetti's education deputy.
Remember that Melendez de Santa Ana has already quit on two school districts.  She left the Pomona School District to take a job in the Obama administration, then made a mess of the Santa Ana Unified School District only to quit again when the School Board finally woke up and started to review what she had done to the district.
But wait – this story gets even worse.
Her one-year contract includes teacher retirement benefits, health and welfare, and 20 vacation days among other benefits. Her total compensation package is just over $151,000. The City of LA will pay the entire benefit, plus a 3% fee to the district.

Her compensation includes contributions to her teacher retirement. And that may explain the unusual  arrangement. Melendez de Santa Ana became a teacher in 1982- so contributions at L.A. Unified would add to her retirement.

The arrangement is outlined in a "Letter of Agreement" between City and school district officials dated Aug. 13.

According to that document, her duties include advising and assisting the mayor "in coordinating with LAUSD and stakeholders including LACCD, WIB, Business Associations, Research/Academic Institutions, Foundations, Entrepreneurs and others to lead Los Angeles residents to become more competitive for job and higher education opportunities."