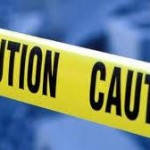 The Orange County Coroner has identified Eduardo Ramirez, 48-years-old, as the man who died when he was struck by a Metrolink train this past Wednesday, some time before 4:30 a.m., at the 1100 block of Fairhaven Ave., in Santa Ana.
Ramirez was declared dead at 4:31 a.m., at the scene.
The investigators have not yet determined if the death was an accident or a suicide.
The Amtrak and Metrolink trains that were running that day in Orange County and in the Inland Empire were delayed due to the accident as a section of the tracks near the scene were closed during the investigation, according to the O.C. Register.