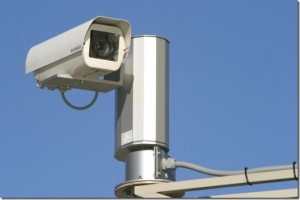 A Santa Ana resident is asking the Santa Ana City Council to stop wasting money on red light cameras.  Here are his thoughts, which are well-researched and quite compelling:
Honorable Mayor and Councilmembers:
I wrote to you earlier this month about the proposed contract (a copy of that email is pasted below). I have just read the staff report prepared for Monday night's meeting, and have the following comments.
1. Cost neutrality has not been removed from the contract – the amendment is unchanged from that submitted to you for the meeting of the 7th, and it does not deal with the cost-neutral language contained in Section 26(a) of the 2002 contract. The staff report submitted for tonight's meeting does not even discuss the issue, or the effect of current legislation in Sacramento. I hope you will ask your staff for a detailed, written explanation as to why they think cost neutrality should be retained.
2. The contract is also unchanged with regard to the monthly rent for existing cameras. In my June 6 email I said the City could save $1.6 million by negotiating a rent comparable to that in Escondido and Garden Grove. Per the article here, another city is doing just such a negotiation. It should also be noted that if Santa Ana's losses continue, the City will lose $9.7 million over the course of the new contract. Click here to see the Loss Analysis dated June 19.  And click here to see my financial analysis.
3. In the June 6 email I wrote about the many cities which have closed their camera program. Now there is one more, as Union City has announced it will allow its contract to expire without renewal.
Regards,
Jim
jim@vivahermosa.com
Previously sent:
6-6-10
Honorable Councilmembers:
Tonight, please consider:
1. As cost-neutrality is illegal (a violation of CVC 21455.5(g) – see P. v. Franco), the City will need to remove the cost-neutral
compensation from the contract. This is something that has been done recently by the cities of Culver City, Davis, Escondido, Gardena, Laguna Woods, Millbrae, Newark, San Bernardino, San Juan Capistrano, San Mateo, South Gate and Whittier. If you have any doubt about the legal environment surrounding cost-neutral contracts, ask your staff to report back to you. (The cost-neutral language appears in Section 26(a) of the City's 2002 contract, click here to see it. Also attached in that same pdf is the similar cost-neutral clause from the Culver City contract of 2007, which in December 2009 they removed via a mid-term amendment which
had as its sole purpose the removal of cost-neutrality. A copy of that amendment is at the end of the pdf.
2. Without cost-neutrality, the City will be obligated to pay the full monthly rent, even if the fine revenue is less than the rent – as it has been. For example, in the four months November 2009 to February 2010, the City paid 52% more in rent than it received in revenue – an out-of-pocket expenditure of $145,000 in four months. The source documents and analysis sheet are attached. (It should also be noted that when the raw figures were adjusted to more-closely reflect the true cost and revenue, the program cost the City 130% more than it received in revenue. See the analysis sheet.) Thus, if the City elects to continue the program, it should try to get the lowest monthly rent possible, in order to minimize the loss. The City does not need to pay the $3900 (per-camera) rent indicated in today's staff report. Today is a "buyer's market" – RedFlex has not won a new contract in California since San Rafael signed on in March of 2009, and is eager to retain those it has. Many other cities are paying significantly less than $3900. For example, Escondido is paying $2833 for 15 cameras, and Garden Grove is paying $2900 for 14 cameras. I suggest that you order
that this multi-million dollar project be put out to competitive bid. If you can shave $1000 off the monthly rent, you will see a savings of $1.6 million over the seven years of the contract.
3. You would be in good company if you decide NOT to continue the program. The Hemet and San Bruno councils made that same decision last month (May). Also in May, the City of Burlingame announced it would be closing down its year-old program, and paying an early termination fee in order to do so. In April, the Loma Linda and San Carlos city councils voted to let their contracts expire without renewal; they had hoped to terminate the contracts immediately, but would have had to pay Redflex a big penalty for the privilege. Compton, Cupertino, El Monte, Fairfield, Fresno, Fullerton, Indian Wells, Irvine, Maywood, Montclair, Moreno Valley, Paramount, Redlands, Roseville, Santa Fe Springs, Santa Maria and Upland all have already shut down their camera systems.
Regards,
Jim
Click here an analysis of the Santa Ana red light invoices.
Click here to see the Santa Ana red light invoices.