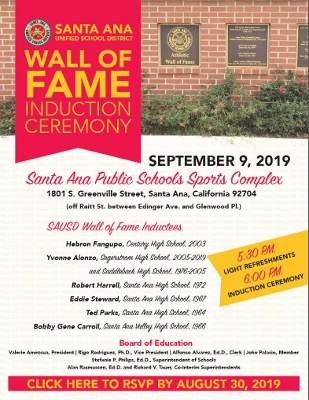 The SAUSD will be conducting a Wall of Fame Induction Ceremony on Monday, Sep. 9, 2019, starting at 5:30 p.m., at the Santa Ana Public Schools Sports Complex, located at 1801 S. Greenville St., in Santa Ana, off of Raitt St., between Edinger Ave. and Glenwood Place.
The 2019 SAUSD Wall of Fame inductees include:
Click here to RSVP. Your RSVP is required if you would like to attend.