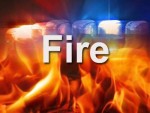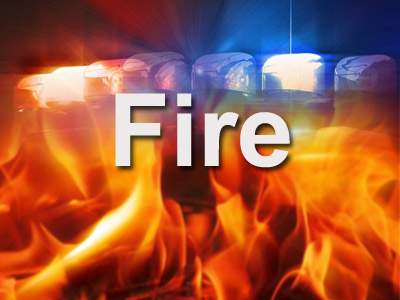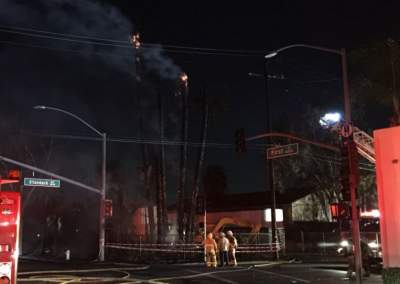 The same week that an Orange County Judge stopped the County of Orange from removing the homeless from the Santa Ana River trail, Marilyn Fajardo, a 26-year-old allegedly homeless woman was arrested in Santa Ana on suspicion of starting a fire that burned a tree, a storage container and two semi-truck trailers, according to the SAPD.
Witnesses told the SAPD that Fajardo had been seen at the scene at the fire, with a lighter.
Fajardo told the police she was from Garden Grove but the investigators believe she is homeless.
Fajardo was arrested on Wednesday evening, Feb. 7, at around 9 p.m., at First and Cedar Streets, about a block from the fire she allegedly set, according to the SAPD.
OCFA Firefighters responded to that fire, as it was burning vegetation near First and Standard Ave., at around 8 p.m., according to the OCFA.
The fire appeared to start at a tree then it spread to the two truck trailers and to a Southern California Edison power pole. It also damaged a storage shed at a nearby building. Fortunately no one was injured.
The OCFA estimated that damages due to the fire were at $150K but that cost could rise if the phone company has to replace damaged fiber cables.
It took 26 firefighters about 20 minutes to put out the fire. The SAPD's police officers controlled the traffic as the OCFA firefighters dealt with the fire. Those officers then arrested Fajardo when they heard about her from the witnesses.
Apparently Fajardo incriminated herself and she had a lighter on her. Which is why she was arrested.
Fajardo ended up at the Orange County Jail.