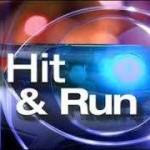 An unidentified man has been hospitalized after he was hit by two cars while crossing a Santa Ana street Thursday, June 28, according to the O.C. Register.
The victim was crossing she street at the 1300 block of West First St., just west of S. Bristol Street, at around 9:30 p.m. on Thursday night when he was hit by one car and then by another car. Both drivers sped off and did not check on the man or call the police, according to the SAPD.
Fortunately the victim is expected to survive. He was treated at a local hospital with what were described as serious injuries.
The police have no leads on the vehicles or the drivers.