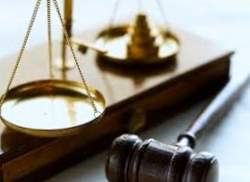 Hien Thi Nguyen of Huntington Beach, a 29-year-old woman, pleaded guilty Wednesday and was immediately sentenced to more than five years in prison for her part in pimping several women out of three brothels in Orange County, according to the O.C. Register.
Nguyen pleaded guilty to four felony counts of pimping but three felony counts of pimping and seven felony counts of pandering were dismissed as part of a plea deal.
A co-defendant Ion Bivol, 30, pleaded guilty last year to seven counts of pimping and seven counts of pandering and he was sent to prison for three years.
Two additional co-defendants, Ngoc Bao Nguyen, 28, and Quynh Thuy Nguyen, 33, both of Santa Ana, are next due in court July 20.
The four defendants have been accused of being pimps who worked with seven prostitutes at various Orange County massage parlors, according to the OCDA.
Hien Nguyen owned and operated the massage parlors; Bivol managed an Anaheim business, Quynh Nguyen ran a Westminster business and Ngoc Nguyen managed a business in Midway City, according to the prosecuting attorney.