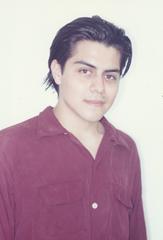 On January 4, 1996, at approximately 3:00 am, Santa Ana Police officers responded to 2205 N. Broadway Street regarding a call of a male Black suspect that had forced entry into the apartment and stabbed the victim, Christopher Hervey, numerous times. 
The victim subsequently succumbed to his injuries and was pronounced deceased.  
This homicide occurred in an apartment shared by the victim and his girlfriend, Jane BENNING.
 
The victim was stabbed numerous times in the upper torso.  The girlfriend, Jade BENNING, made general statements about the incident.
Neighbors heard a loud argument inside the apartment for approximately 15 minutes.
 
Detectives worked diligently on the case, however the case went cold.
 
In 2001, BENNING relocated to Las Vegas, Nevada and ultimately moved to Austin, Texas. In January 2020, an anonymous letter was received at the Santa Ana Police Department implicating BENNING as involved in the murder of Christopher Harvey. 
 
Homicide Cold Case Detective Gibbons examined the case and conducted extensive follow-up to include forensic testing was completed, as well as consulting with forensic experts.  Ultimately, sufficient evidence was collected to obtain a criminal complaint, and a $1,000,000 warrant was issued for the arrest of Jade BENNING.
 
Today, at approximately 2:20 pm (local time), agents from the U.S. Marshalls Lone Star Fugitive Task Force arrested BENNING near her residence in Austin, Texas. Santa Ana Police Detectives were present for the arrest and BENNING will undergo the extradition process to answer to the murder allegations