One of my neighbors approached me at the last Santa Ana City Council meeting and asked me why I had changed my mind about the proposed apartment development at 2525 Main St.
I live right down the street from this proposed development, at Spurgeon and Santa Clara. And I walk by 2525 Main St. just about every night, as I like to walk to the 24 Hour Fitness gym at the MainPlace Mall rather than drive there.
Because of my family's proximity to this project I was at one time opposed to it. But then the EIR (Environmental Impact Report) was published. For me that changed everything. I was expecting the EIR to slam the project. Not only did it not do that, it instead put the project in a positive light. The Planning Agency was also very supportive of this project in their staff report.
This project is going to generate $33.5 million in revenue for the City's General fund. And it will contribute millions in annual taxes. Remember that many of the residents of the adjacent Park Santiago neighborhood barely pay any property taxes, due to Prop. 13. We need this project's revenue to offset their in adequate contribution's to the City's tax coffers.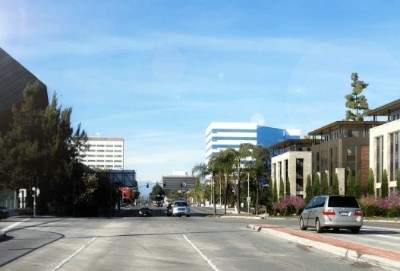 What else contributed to my change of heart?
Main St. is a commercial street – if you stand just north of the 5 Freeway and look north on Main St. all you see is development.
While some NIMBYs are complaining about this project they fail to understand that the real threat to our neighborhood is the homeless vagrants who live in Santiago Creek and at Santiago Park. This project will solve that problem by providing around the clock security both in the development and in the neighborhood and park. The apartments will also act as a bulwark against intruders into our neighborhood!
This project will not have an entrance/exit on Edgewood. All traffic will be directed to Main St.
I am not by the way worried about the traffic. Millennials are driving less. They often use public transportation, or walk or bike to work.
The apartments in question won't be affordable housing. Their target market will be millennials. Millennials are on track to be the most educated generation to date, according to the Pew Research Center. That is exactly what our city needs!
The developer has made a ton of concessions and the project will include a lot of amenities for our neighborhood. The NIMBYs refuse to give him credit for any of that.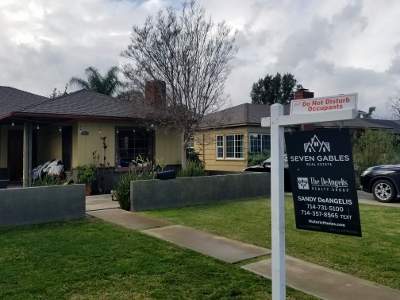 I was so disturbed by what I saw at the last Santa Ana City Council meeting. The NIMBYs showed up in force and they were unbelievably rude and just plain mean. They purport to be better than everyone else in our city but can't behave in public? I was so embarrassed by their poor behavior.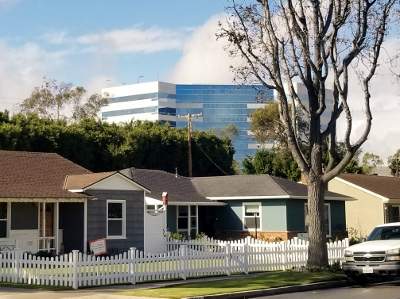 The NIMBYs don't care about facts. Their arguments are strictly emotional and at this point can only be characterized as empty hysteria.
At the City Council meeting, which was a public hearing on this project, the NIMBY's kept saying the same thing – "This project is too big/too dense. The EIR is flawed."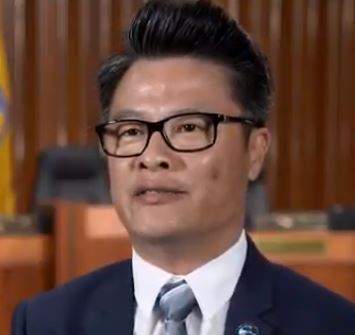 How could the EIR be flawed? That is plain nuts! The EIR process is a very tricky one and our Planning Agency Director, Minh Thai, knows it inside and out. He has been doing this type of work for over 25 years! He has worked at the Cities of El Monte, Torrance and Monterey Park. And he has even worked at Caltrans. He knows what he is doing! When the NIMBYs say the EIR is flawed please understand that what they are doing is calling Thai a liar and a fraud. That is plain despicable. Here is a video where he talks about how much work he puts into the planning process:
This project won't be the end of the world. I am confident that after it is built the NIMBYs will all have egg on their faces as they will have to admit they were wrong.
The City Council is going to finish the public hearing on this project at their next meeting, this month. I hope the entire City Council will do the right thing and vote to approve this project. They need to vote not just for today but also for the future. That future belongs to the Millennials. In ten short years they will make up 75% of the consumers. We need to start accommodating them now!