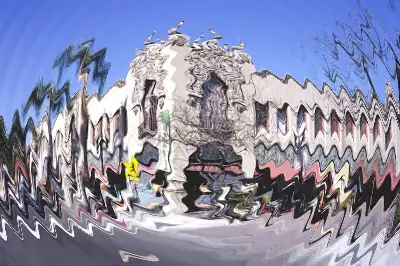 Don't be fooled for one minute – when the Newsong Church pulled out of escrow and walked away from their agreement to buy Downtown Santa Ana's Santora building it really did not have much to do with the owner of the Santora, Mike Harrah.  They pulled out, according to an insider I spoke to on Friday, because they had enough of the crazed artists at the Santora – and their pugnacious leader, Alicia Rojas.  I can't blame Newsong's leaders one bit for getting out of Dodge.
The shame of it is that Newsong would have brought a huge influx of new blood into a Downtown Santa Ana that is starting to get a bit stale.  Oh sure we have a bunch of new high-end restaurants and plenty of hipster bars to get drunk at (which is ironic as what set off redevelopment in the area originally was former City Manager Dave Ream's dislike for the Mexican bars that were once ubiquitous in Downtown Santa Ana).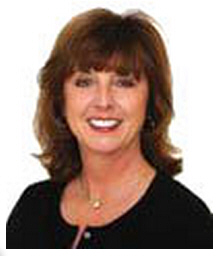 Speaking of redevelopment it is gone now, the rug have been pulled out from us by Governor Jerry Brown, and so is Cindy Nelson, who love her or hate her knew how to work the system and did so to great effect over the years.  Who will drive change in Downtown Santa Ana now? We now have a gaping void in the center of our city.
The Artists Village has produced a couple of great stories – the O.C. High School of the Arts, the CSUF Grand Central Art Center, and OCCAA.  But the Santora building continues to be populated, for the most part, by artists who would not thrive in established art communities, such as Laguna Beach, and don't do well here either, for the most part.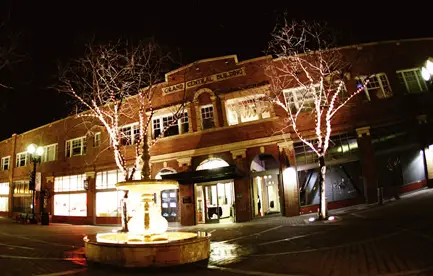 Harrah is no longer contractually bound to protect these mostly low grade artists.  And that means that when he finds a new buyer for the Santora, all bets are off.  Even now if you stroll into the Santora you will see that there are existing businesses that are not involved at the arts.  That trend will surely continue.  And it should.
It is too late for the artists to rally their pocket change and buy their own building.  The Artists Village scheme was designed to increase property prices and it did.  The Santora artists should think about going off-Broadway, way off, and buying their own building somewhere east, west or south of the Artists Village.  It is time for an artist diaspora!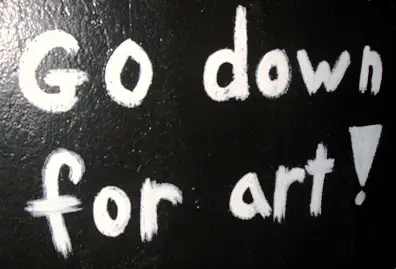 What's next then in our Downtown?  The City of Santa Ana has no money and not much direction to offer.  Don't look to the Feds or the State.  And after what happened to Newsong, it may be tough for Harrah to line up another buyer for the Santora.  That aside, where do we go from here?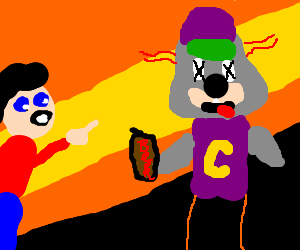 The Artists Village still does not benefit the people at large in our city.  We still lack many of the entertainment and shopping opportunities easily found in our neighboring cities, in Tustin, Orange and Irvine.  You want to go bowling in Santa Ana?  Good luck with that.  You want to take your kid to a Chuck E. Cheese in Santa Ana?  Sorry, no such options.  You want to go shop at a Toys R' Us here in town?  Sorry.  That store closed – you will have to drive to Tustin.  Costco?  Nope.  Sam's Club?  No.  First run movie theater?  No, but the two dollar theater at MainPlace is pretty cool.  You will have to get in a car and drive if you want to see Madagascar 3 – at least until it ends up at the Mainplace Theater, perhaps in August or September.
Brea took a different route when they redeveloped their Downtown.  It is now a fun place to hang out.  But their history is gone.  Orange saved their historic elements and slowly added restaurants to their Downtown until they arrived at a nice mix of tenants.  The Huntington Beach is replete with nice restaurants (well perhaps a bit touristy) where you can  buy a margarita, not so in Downtown Santa Ana, ironically.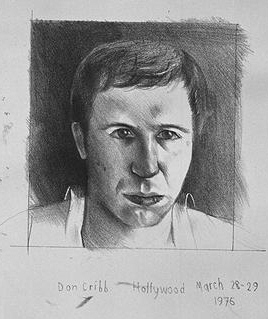 Who will lead the way in Downtown Santa Ana?  Not the angry artists.  Not Irv Chase.  Not Downtown Inc., although they get credit for trying.  Not the City of Santa Ana.  Certainly not the screaming Prima Donna Don Cribb and his vaunted "gay underground."  Newsong's minister, Dave Gibbons, would have brought a new vision to our Downtown.  That won't be happening now.  So what's next?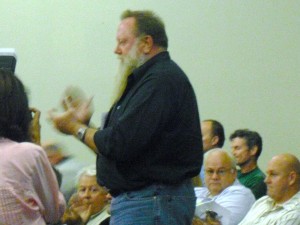 I don't have an answer to that question but I do know this – Harrah's One Broadway Plaza Tower is going to get built.  And it will be a game changer in our city.  If anyone is going to drive change in Downtown Santa Ana it might as well be the guy who restored so many of our historic buildings.