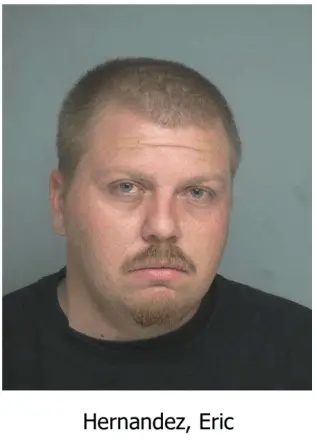 Two transients were arrested by Garden Grove police officers for an attempted homicide shooting that took place on Sunday at the 11000 block of Trask Avenue, east of Euclid Street.
The suspects arrested were Eric Joseph Hernandez, 23, and Michael Ryan Gregg, 31. Both apparently have been seen frequently in Garden Grove.
The Garden Grove Police Department received calls on Sunday evening about a possible shooting. Police officers arrived at the location at about 8:50 p.m. The dispatched police officers found a male victim with gunshot wounds to his lower legs. He and is in stable condition at a local hospital.
The Garden Grove police detectives determined that the victim had gotten into an altercation with Gregg. After the fight Gregg returned to the scene with his brother, Hernandez. They confronted the victim again. At that point Hernandez fired "multiple shots" at the victim. Three of the bullets found their mark.
Both suspects fled from the scene and they were later arrested. The police have not yet recovered the handgun used in the incident.
Anyone with information about the incident is asked to call the GGPD at (714) 741-5824.