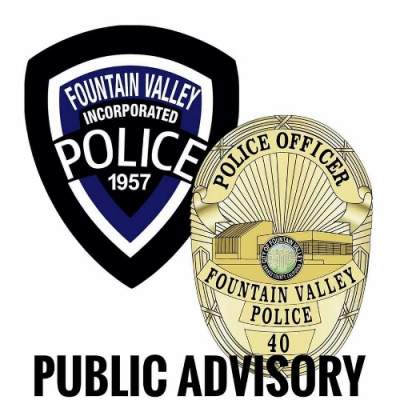 The Fountain Valley Police responded to a home invasion robbery on Tuesday, January 17, at the 17100 block of Santa Suzanne, at 2:48 a.m.
The police officers determined that several suspects had entered the home. The suspects assaulted the victim, stole property from the victim's residence, including two vehicles, and then fled from the scene.
A Huntington Beach police officer alertly spotted one of the stolen vehicles and attempted a traffic stop. The suspects fled and a police pursuit was initiated. That pursuit finally ended in the City of Long Beach. The suspects then fled on foot.
Officers from Fountain Valley, Huntington Beach and Long Beach were able to eventually apprehend the suspects.
Antonio Brown, age 26; Andrew Estrada, age 22 and Prince Jones, age 22, were all arrested and are facing numerous charges. They were all booked into the Orange County Jail and bail was set at $1M each.
Anyone with additional information about this robbery and/or the suspects is encouraged to contact Detective Isaac Marquez at Issac.Marquez@fountainvalley.org.