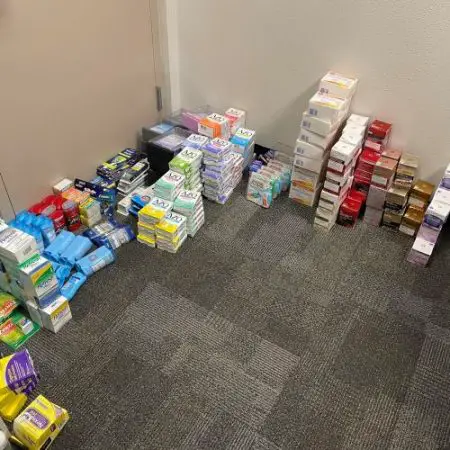 Tustin police officers were dispatched to a local business regarding suspicious subjects that were inside of the store filling trash bags with numerous retail items.
The police officers arrived on the scene prior to the subjects leaving and met them outside of the store. Despite denying their thievery intent, employee testimony and surveillance cameras suggested otherwise.
Over $1,400 worth of medication was recovered at the scene. A nearby involved vehicle was searched and revealed approximately another $2,000 worth of medication and items.
The Tustin Police Department prides itself on rapidly responding to in-progress crimes. If you choose to victimize Tustin businesses and residents, you're likely choosing to meet a friendly neighborhood police officer.
As is the case for many of our incidents, these two subjects were caught in the act and arrested. They were booked at Orange County Jail for organized retail theft, burglary, and various other violations.