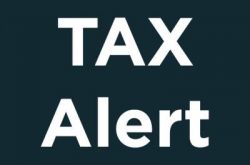 A few weeks ago the SAUSD School Board inexplicably passed a Project Labor Agreement that will ban non-union contractors from bidding on school construction projects unless they agree to hire from the construction unions' halls.  They voted for the PLA even though non-union contractors already have to pay union wages on local school construction projects.
Tonight the SAUSD School Board tried to vote to authorize an award a contract for bond and disclosure counsel, according to their meeting agenda. What this means is that the SAUSD School Board is going to try to pass yet another School Bond Measure – and that money, which will come from our property taxes, will pay for union-only construction projects.

Why in the world would the SAUSD want to take more of our property taxes to build more buildings when earlier this year, in March, the district was facing mass layoffs of teachers because they have lost thousands of students over the last few years, according to Deidra Powell, a district spokeswoman, as told to the Orange County Register.
We are already paying for two previous SAUSD Bond Measures as well as two Rancho Santiago Community College District Bond Measures. Remember that the school districts end up paying interest on these Bond Measures equal to the money they receive – a total ripoff of the taxpayers! And the union-only PLAs mean that the district can only hire union contractors – which means cost overruns, construction delays and more wasting of our tax money. You can find out more about what a bad deal PLAs are for the taxpayers here.
Obviously the SAUSD School Board Members passed the PLA and now want to pass another Bond Measure in order to obtain future campaign donations from the trade unions. In return we the taxpayers will get screwed again.
It is not to late to stop this fiasco! Please contact the SAUSD School Board Members and ask them to stop these shenanigans!
John Palacio, President, Phone: (714) 542-0589, Email: jpalacio@pacbell.net
Valerie Amezcua, Vice President, Mobile: (714) 673-0496, Email: vamezcua1992@gmail.com
Cecilia "Ceci" Iglesias, Clerk, Mobile: (714) 485-6396, Email: iglesias4sausd@gmail.com
Dr. Alfonso Alvarez, Ed.D., Member, Phone: (714) 309-4072, Email: dralvarezschoolboard@gmail.com
Dr. Rigo Rodriguez, Ph.D., Member, Phone: (714) 504-7446, Email: rigoberto@sbcglobal.net
We don't need another School Bond Measure! We don't need higher taxes. Let these school board members know that we the voters do not want to see more of our tax money wasted.