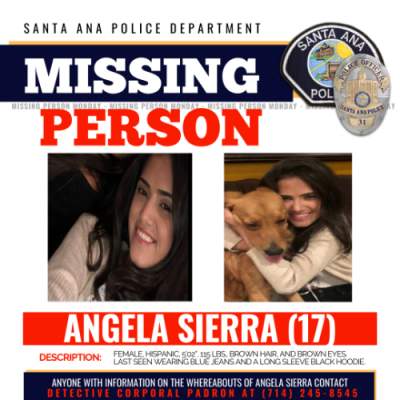 Angela Sierra was last seen on 12/05/2020, when she voluntarily walked away from her home. On 12/14/2020, Angela sent messages to a family member via Instagram stating she had gotten into some trouble with a friend and was hiding out.
Missing Person: Angela Sierra (17)
Description: Female, Hispanic, 5'02", 115 lbs., brown hair, and brown eyes. She was last seen wearing blue jeans and a long sleeve black hoodie.
Location Last Seen: 2600 Block of North Jessee Drive
Anyone with information as to Angela's whereabouts is asked to contact Detective Corporal Padron at (714) 245-8545 or Investigator Jurado at (714) 245-8353