The wanted suspect in the 07/31/2020 vehicle theft of an Amazon delivery van has been identified and arrested.
Suspect Description: Hispanic, Female, light skin, 20-30 years old, medium build, brown hair, and wearing a grey shirt and black leggings.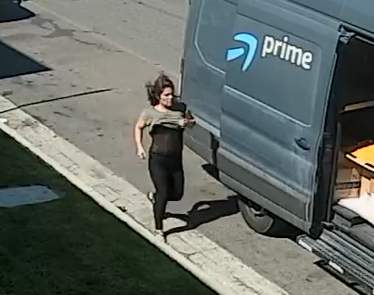 On 07/31/2020, at approximately 3:10 PM, an Amazon driver reported that his Amazon delivery van was stolen while delivering a package in the area of Civic Center Drive and Pacific Avenue.
While making a delivery, the victim saw a female drive away in his van from the area. After the theft, Santa Ana Police Officers located the van unoccupied in the area of 5th Street and Nantucket Place. Video surveillance captured the female park the van in the street and running away from it.
Anyone with information on suspect's identity or whereabouts is asked to contact Detective Romero at (714) 245-8529 or BRomero@santa-ana.org