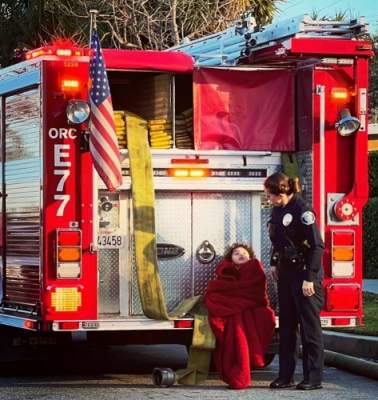 SAPD police officers respond to the area of the 2000 block of S. Olive Street in reference to a call of an arson and a assault with a deadly weapon.
The responding police officers arrested the suspect and assisted the OCFA firefighters in evacuating the residents of the burning home.
Due to the quick actions taken by responding police officers and OCFA firefighters, all of the residents were rescued safely with minor injuries.
The incident happened a couple blocks north of Memorial Park and a few blocks east of Mater Dei High School.