I had a chance to meet with Irvine Mayor Pro Tem Lynn Schott a couple weeks ago. She is running for the 46th Congressional District, which is being vacated by U.S. Rep. Loretta Sanchez, who is running for the U.S. Senate.
Schott, a Republican, grew up in Santa Ana, where her father was a barber with a shop in downtown Santa Ana. Her mom still lives in Santa Ana. And Schott got her education in Santa Ana while also getting her first job, at a travel agency in downtown Santa Ana. 
Schott is the only legitimate Republican running for the 46th and she is doing so because she wants to help the families in our city, that in her opinion have been under-served for years.
Schott has been married for thirty years, with three children. She is a businesswoman and a teacher by profession. Lynn's experience includes education, and public service as a city commissioner and a city councilwoman.
Before you belittle her chances consider that a poll revealed that a Republican candidate could draw at least 12% of the vote.  That would be enough to propel Schott, via the Top Two Primary Election, to the General Election.
That same poll revealed that former State Senator Lou Correa, a Democrat from Anaheim, would garner at least 37% of the vote, placing him on top of the list of candidates vying to replace Sanchez in the U.S. House of Representatives.
There are several other Democrats running, but none of them are doing very well. The poll revealed these dismal numbers:
5%   Joe Dunn
4%   Jordan Brandman*
8%   Bao Nguyen
Brandman dropped out of the race after the poll was conducted.
Dunn, a former State Senator, has been out of office for some time. He isn't from here – he is a native of Minnesota. He is miscast in this election. And he is struggling to overtake Garden Grove Mayor Bao Nguyen, a true progressive who recently endorsed Bernie Sanders for U.S. President.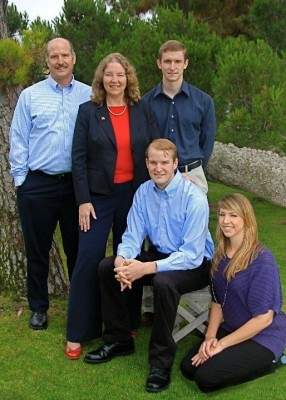 Schott is virtually guaranteed to advance to the General Election – and she likes her odds. As well she should. Democratic turnout has been depressed so far in the Iowa Caucuses and the New Hampshire Primary Election. And the two Democratic nominees for President, Sanders and Hillary Clinton, are savaging each other on a regular basis. All while our nation appears to be teetering into yet another major recession.
For now Schott won't have to do much to make it to the Top Two, in the June Primary Election. Whether she can raise enough money between now and November remains to be determined but she believes that the voters won't be all that enthused by perennial officeholders such as Dunn and Correa.
Schott will also tell you that there are enough lawyers in Congress. Dunn and Correa are both attorneys. Schott on the other hand owns a business – a successful online school. She is betting that the voters will prefer someone with experience in creating jobs rather than voting for career politicians.
The 46th Congressional District includes portions of the cities of Santa Ana, Anaheim, Orange and Garden Grove.