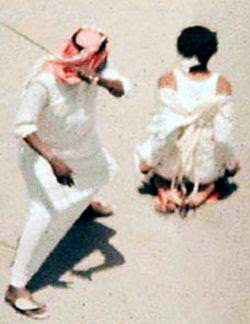 Remember that awful deal the Rancho Santiago Community College District Foundation cut with the Saudis?  It was a consulting deal to help revamp two technical schools in Saudi Arabia.  Why anyone would want to do business with a regime that is anti-woman and opposed to Jews is a very good question.  You might also ask yourself why a college district in central Orange County would mire itself in such a deal.
The deal is already going sideways. Once valued at as much as $120 million, the contract is now worth about $22 million over three years, according to the O.C. Register.
That means Rancho could make a profit of up to $2.1 million, counting possible bonus payments – less than the $9.6 million suggested in a March 6 email that Rancho District Chancellor Raul Rodriguez sent to a faculty member.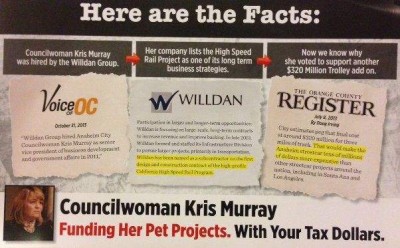 It is no surprise that RSCCD Foundation Vice President Arianna Barrios, who is also a Trustee for the Rancho Santiago Community College District, is supporting this sordid deal with the Saudis.  She is a publicist who does work for various members of the Curt Pringle cabal including Anaheim Councilwoman Kris Murray.  Remember that the Pringle cabal was responsible for the huge waste of money that is the failed ARTIC train station in Anaheim.  They also predicted huge profits for that boondoggle that proved to be unfounded.
Rancho won't even be managing this unfolding debacle. They are part of a joint company that is expected to contract with Christopher Mackie's one-man company, fiveDlearning Inc.  Mackie is a former board member of r-Smart, a Phoenix-based company that develops cloud-based software tools for colleges.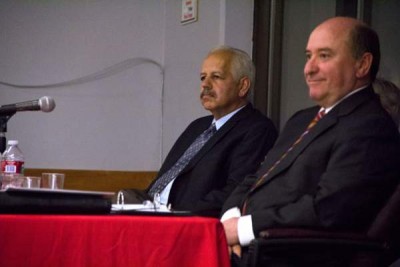 While president of San Joaquin Delta College, Chancellor Rodriguez oversaw the approval of an r-Smart contract to help implement Kuali, an open-source financial information system. But get this – a state audit later found that the college inappropriately used bond proceeds to pay for it!
In May, the Rancho foundation signed off on a preliminary agreement with Mackie's company that guarantees as much as $250,000 for the project. That agreement puts Mackie in charge of producing the capital improvement reports and evaluating personnel, facilities and student services.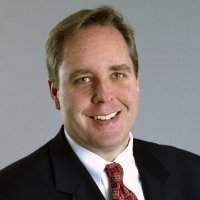 Barry Resnick, the faculty association president, noted that the Rancho Santiago Community College District's foundation did not shop around for other contractors to assist with the consulting project in Saudi Arabia. "The whole thing is questionable. Who are these people, what's their background?" Resnick said. "There's been no vetting," according to another O.C. Register article.
Mackie has never filed the required tax forms for his own nonprofit organization, CollaborationSource. Asked why, he said it existed "only as a virtual organization" and was not viable as a stand-alone nonprofit.
Mackie also acknowledged he hasn't done a project similar to the one with Rancho in Saudi Arabia.
Resnick also points to what he sees as connections to Mackie that are too cozy. For instance, in September 2014, district trustees awarded a three-year, $62,000 contract to r-Smart to develop a Web-based tool that students use to access their services. That company was co-founded by Mackie and Chancellor Raul Rodriguez's mutual friend, and Mackie once sat on its board of directors.
As one might expect, Barrios has no problems with Mackie and all she has to say is that he is "not the main person."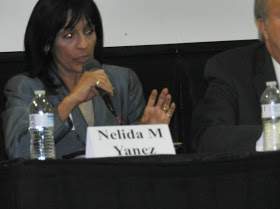 Barrios is not the only Rancho Trustee who is also serving on the Foundation's board.  She is joined by Nelida Mendoza Yanez.  Shame on both of them for supporting a project in a country that would treat them both differently because they are women!
The Rancho Community College District should cancel this deal and focus on educating our students. You can email their Board of Trustees here.