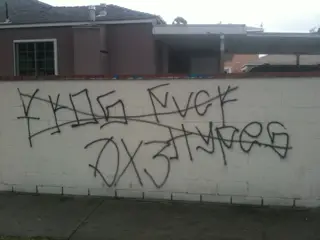 An Orange County Superior Court judge on Wednesday rejected an effort by District Attorney Tony Rackauckas to enforce a preliminary gang injunction in Santa Ana's Townsend Street neighborhood against a group of individuals who are contesting their inclusion in the action, according to the Voice of OC.
Attorneys defending these individuals – a group of 14 adults and minors – praised Judge Franz E. Miller for ensuring that this group's freedom of movement and liberties aren't restricted until they have an opportunity to challenge the DA's allegations of their active gang participation.
Do we need another gang injunction in Santa Ana? What say you?
Loading ...