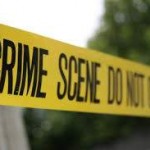 A law firm has used the latest crime data from the FBI to find out which cities in California with a population of 100,000 or greater are the most dangerous in the state and the news for Santa Ana residents is not good. Our city is the most dangerous big city in Orange County.
Santa Ana's crime ranking was #26 in the state. Anaheim was ranked #31. Costa Mesa was ranked #37. Garden Grove was ranked #47. Fullerton was ranked #45. Huntington Beach was ranked #48. Orange was ranked #65 and Irvine was ranked #68.
The law firm analyzed data across three key dimensions – Crime, Police Presence, and Community Factors. Within those dimensions, they identified and ranked 14 metrics that influence the safety of a city.
None of this should come as a surprise to the besieged people of Santa Ana, who over the past two years have seen an incredible rise in gang violence including the return of drive-by shootings.
Several Santa Ana City Council Members are up for reelection this November. This would be a great time to vote for anyone but the incumbents. One of the incumbents, Council Member Angie Amezcua, perhaps sensing a rising tide against the incumbents, has already declared that she will not be running for reelection.
Santa Ana has a rookie police chief, Carlos Rojas, who was hired by our City Council despite having zero experience as a full time chief executive. We also have the highest paid city manager in Orange County. That city manager, David Cavazos, convinced the City Council to give him a bonus and he also arranged for bonuses for his top executives. It is very unlikely that any of these City Hall big shots live in Santa Ana.