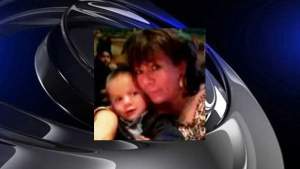 The grandmother of the 6 year old boy who was killed in a vehicle vs pedestrian accident on Monday has succumbed to her injuries, according to the Santa Ana Police Department.
Carmen Teresa Silva was 51 years old.
The boy and his grandmother were unresponsive when police arrived and were transported to a local hospital, where the 6-year-old was pronounced dead a short time later. Silva suffered multiple broken bones and head trauma, according to CBS.
The boy was identified as Alan Martinez. His surviving sister is named Mia.
All three people were walking in the cross walk on the way to Washington Elementary School when the boy and grandmother were struck by a Ford F250 truck.
A 17-year-old boy was behind the wheel of the pickup that struck the two pedestrians, according to the SAPD. The teen was driving his 13-year-old brother to Douglas MacArthur Fundamental Intermediate school before going to Segerstrom High School, where he is a student, according to the L.B. Press Telegram.
The truck was driven by a 17-year-old. He and his younger brother, who were uninjured in the crash, were also on the way to school.