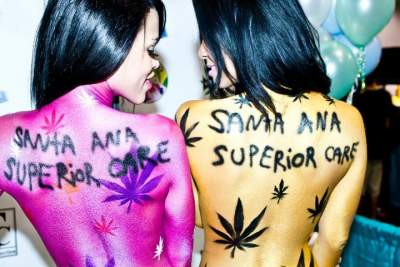 The Santa Ana City Council on Tuesday unanimously approved an enforcement plan to shut down illegal pot shops in the city now that Santa Ana residents voted Nov. 4 to legalize and tax medical marijuana collectives, according to the OC Register.
Under the plan, city officials will begin shutting down illegal stores after Feb. 5, which is when city officials are scheduled to have sorted out which shops will be allowed to continue operating, according to the Voice of OC.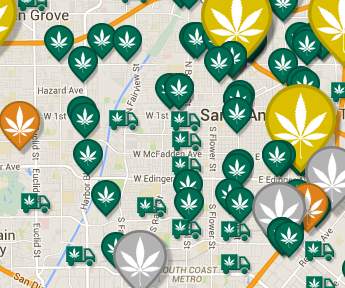 The law requires that medical marijuana dispensaries be at least 1,000 ft. away from schools, parks and residential areas and have a minimum 500 ft. distance from other medical marijuana dispensaries, which will be levied a tax that ranges from 5 percent to 10 percent of gross sales.
Figuring out where the medical marijuana dispensaries are will be easy.  The Santa Ana Police Department can look up all the local medical marijuana dispensaries on Weedmaps.
Under the proposed plan, six police officers, two community preservation inspectors, a forensic auditor and an assistant city attorney would be added to enforce the measure. On top of that, the council decided to add another legal professional to the team, according to the OC Register.
Say adios to the medical marijuana dispensaries for now – but a few of them will be back soon, all clustered in two industrial zones.