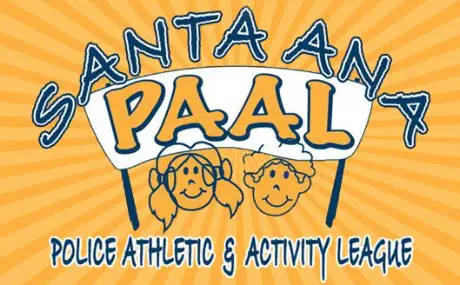 A little exercise and sweat, it seems, pay dividends far beyond physical fitness.
Just ask Tom Serafin with the Santa Ana Police Athletic and Activities League and Jackson Elementary School principal Sela Longacre.
For the past two years more than 1,100 Jackson students have run, sweated and grunted their way to healthier bodies. Next month the school and the league will be recognized in a ceremony in Sacramento as one of the top performing participants in the governor's fitness challenge.
Jackson students improved from a 23 percent fitness pass rate to a 96.3 percent fitness pass rate in just two years. The program included exercise stations, pushups, sit ups and running.
For their hard work and sore muscles they will receive $100,000 in exercise equipment that will be used to fill a fitness center at the school. But the program has paid unexpected dividends and may have even improved math and reading scores at the school.
"Scores in English learning arts and mathematics improved," said Longacre, principal at Jackson for the past 10 years. "There is no direct correlation between the fitness program and the scores, but educators know that exercise improves learning."
The exercise program during the lunch period three days a week also helped mellow out the kids.
"(The need for) Discipline on Monday, Wednesday and Friday during the lunch hour were way down," she said. "That also was totally unexpected."
Longacre said the fitness program has altered the mindset of kids, parents and teachers alike.
"This really has changed the culture of the school," she explained. "We really didn't know what to expect."
For Santa Ana PD Officer Tom Serafin, the work at the school and the fitness center at 2627 McFadden has done more to help save at-risk kids from lives of crime than anything he has seen in nearly 30 years of police work.
"This (the fitness programs) is having a huge impact on the lives we touch here," said Serafin who worked in gang homicide and fraud departments.
Kids are given awards and T-shirts for achieving milestones. But the benefit is spilling over to family and teachers as well who are exercising on their own and becoming fitter.
Even Officer Tom has benefited. "I was somewhat fit but participating in the kids programs is getting me even fitter."
The center also works with 50 at risk kids during the summer when school is not in session.
The award-winning fitness program is funded by the California Gang Reduction Intervention and Prevention Program (CalGRIP), which has helped boost other anti-gang efforts in Santa Ana.
It recently paid for 10 CHP officers to work with Santa Ana's Police Department's Gang Suppression Street Terrorism Offender Program to make life miserable for local gangs and neighborhoods safer for residents.
Santa Ana was the first city in Orange County to receive CHP support to suppress gang activity through the CalGRIP through a $6.9 million grant to support local law enforcement.