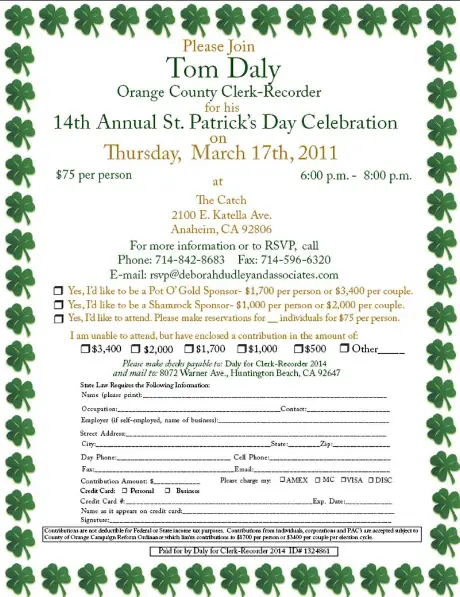 Orange County Clerk-Recorder Tom Daly is hosting his 14th Annual St. Patrick's Day Celebration on Thursday, March 17th, from 6:00 p.m. – 8:00 p.m., at the Catch, located at 2100 E. Katella Ave., in Anaheim. The cost to attend is only $75 per person.  Sponsorships are also available.
For more information or to RSVP, call: 714-842-8683 or E-mail: rsvp@deborahdudleyandassociates.com.
Click here to see the event flyer.