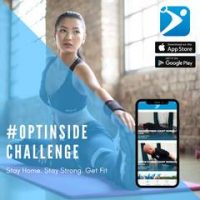 With the Fitness Court at Jerome Park and all other Santa Ana park amenities currently closed, you can bring the Fitness Court indoors!
The National Fitness Campaign has launched a free indoor Fitness Court workout for app users nationwide. The app offers a series of 7-minute, full-body video workouts.
For more information, to download the Fitness Court app and for online workout videos, go to https://nationalfitnesscampaign.com/news/opt-inside.
For COVID-19 updates and resources from the City of Santa Ana, go to www.santa-ana.org/covid19; follow @CityofSantaAna on Facebook, Instagram and Twitter; sign up to receive email and text alerts at Nixle.com; download the mySantaAna app; and join Nextdoor.com to connect with neighbors and get City news.