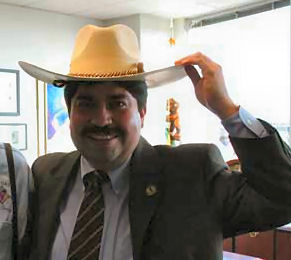 Please Join State Assemblyman Jose Solorio For an Early Cinco de Mayo "Fresh Taco" Lunch in Support of our Solorio Scholars Program, on Friday, May 4, from 12 pm – 1:30 pm, @ Santa Ana Police Officers Association Hall, located at 1607 N. Sycamore St., in Santa Ana.
Platinum Sponsor – $5,000
Gold Sponsor – $2,500
Silver Sponsor – $1,000
Bronze Sponsor – $500

Individual Ticket – $20 
RSVP to Jessica at OCLeadershipFund@gmail.com or at (714) 878-5616.
Donations for this event are tax-deductible.
Please bring your check or cash to event or mail check to:
Orange County Leadership Fund, at P.O. Box 27171, Santa Ana, CA 92799
Solorio Scholars, Class of 2012
In addition to supporting the Solorio Scholars Program, the Orange County Leadership Fund also supports leadership workshops, innovative education initiatives, neighborhood clean-up projects, soccer and health projects, and programs addressing local and state policy issues. For more information, please visit www.OCLeadershipFund.com.The Orange County Leadership Fund is a 501(c) (3) non-profit organization, with the tax ID #27-1096489. For more information about  the Solorio Scholars Program, click here.