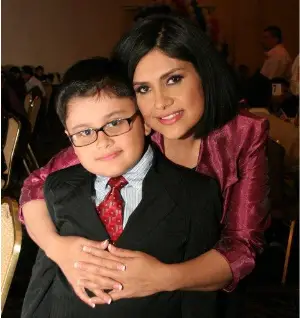 I am not sure why exactly SAUSD Trustee candidate Cecilia Iglesias returned to the Republican Party, but she did and tonight she was rewarded by the OC GOP Endorsement Committee with an endorsement.  The value of that endorsement aside, what she had to go through to get that endorsement is worth reviewing.
Here is a blow-by-blow account courtesy of the OC Political Blog:
8:29 PM – Ceci Iglesias speaks of growing up in Santa Ana and her educational background.  She wants to bring a conservative voice to the Santa Ana Unified School District board.  She says she has a child in SAUSD schools.  She opposes SB 48.  She supports a back-to-basics and STEM (science, technology, engineering, and math) education.  She notes she is an immigrant from El Salvador and believes it is important to have English as a Second Language programs for students who don't speak English.  She started a non-profit to teach deaf children.
Santa Ana resident Charles Hart speaks in favor of Iglesias and speaks of Reagan's 80/20 ratio.  He says everyone in the room agrees with 80% of what Iglesias stands for and likely more.  He says Santa Ana needs more Republicans.
Fullerton resident Pat Shuff says she is in favor of bilingual education and the DREAM Act.  Shuff claims Igleisas has only been a Republican for two months.  Iglesias says she has been a Republican for eight years but briefly left the GOP.
Orange County Board of Education Trustee Robert Hammond, a Santa Ana resident, says Iglesias opposes the DREAM Act.  He notes he's never seen Shuff in Santa Ana.  He says she has helped register lots of new Republicans, including persuading many Democrats over.  He says Iglesias supports ESL programs, not bilingual education.  He says she opposes SB 48 and is opposed to the teachers' union.
Committee Member Ray Grangoff asks why she left the GOP.
Iglesias says she ran as an independent for Congress because a number of Republicans opposed her for being too conservative.
Committee Member Ray Grangoff expresses concern that she ran against Tran and Sanchez because conservatives united behind Tran.
Iglesias says she didn't understand the dynamics of the party establishment.
Committee Member Mary Young urges her to consider English immersion and welcomes her into the Republican Party.
Iglesias says she supports immersion with ESL support.
Committee Member Ray Grangoff asks about the party affiliations of the candidates in the race.
Iglesias says three Democrat and three Republicans are running for three seats.  She says she is the most conservative candidate.
Committee Member Chandra Chell says regardless of Iglesias's registration, Chell has seen Iglesias working for conservative candidates, even candidates who were endorsed by Republicans but without any money (like Hugh Nguyen's bid against Tom Daly).
Committee Member Mary Young notes that Ronald Reagan was a Democrat and that Iglesias should be welcomed.
Committee Member Matt Harper notes that there's only three Republicans for three seats and that she's the only one seeking the endorsement.
Committee Member Thomas Gordon notes Iglesias's opponents have massive financial campaign assistance from Planned Parenthood and that Iglesias is very pro-life.  He cites Iglesias's efforts to gain new Republicans.  Gordon tells a story about how a Santa Ana resident screamed "Republicano" and ran like Republicans were the chupacabra.
The committee votes unanimously to recommend Iglesias for endorsement.