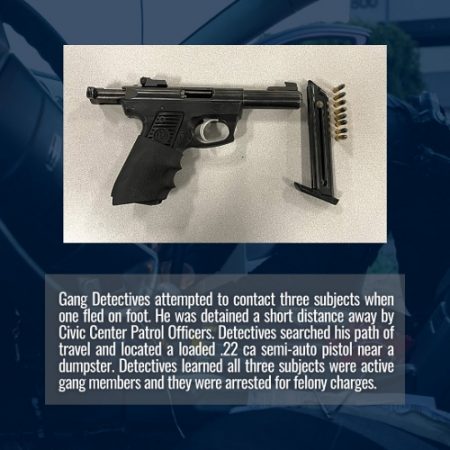 The SAPD announced their gun seizures for the week of May 21.
SAPD gang detectives attempted to make contact with three subjects when one of them fled on foot. The suspect was detained a short distance away by Civic Center Patrol Officers.
The SAPD detectives searched the suspect's path of travel and located a loaded. 22 caliber semi-automatic pistol near dumpster.
The SAPD detectives also learned that all three suspects were active Santa Ana gangbangers and they were all then arrested on felony charges.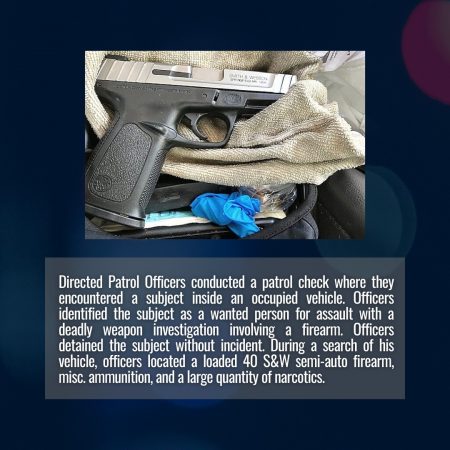 SAPD Directed Patrol Officers conducted a patrol check where they encountered a subject inside an occupied vehicle. The officers identified the subject as a person wanted for assault with a deadly weapon involving a firearm.
The officers detained the subject without incident.
During a search of his vehicle the officers also located a loaded .40 caliber Smith and Wesson semi-automatic firearm, misc. ammo and a large quantity of narcotics.
Anaheim Police Department investigators recently arrested a wanted Post Release Community Supervision offender, one parolee, and one additional subject.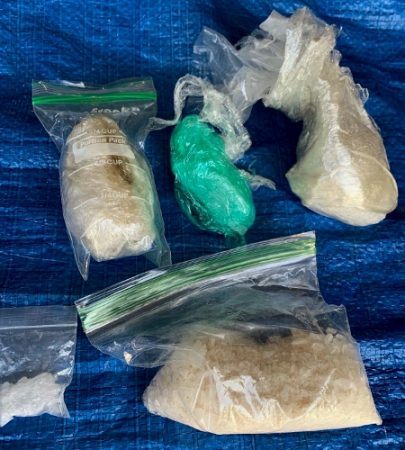 During the arrests they recovered the firearms and narcotics pictured.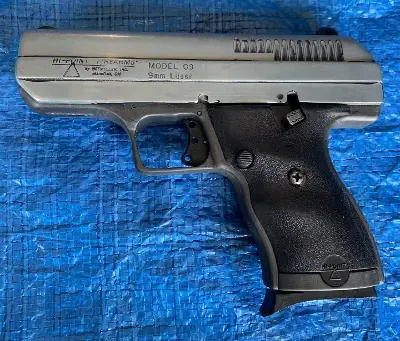 What is Post Release Community Supervision (PRCS)? Pursuant to the Post Release Community Supervision Act of 2011, PRCS is a form of supervision provided to an offender who has been released from a CA Department of Corrections and Rehabilitation to the jurisdiction of a county agency, after having served for non-serious, non-violent, or non-high-risk sex offenses.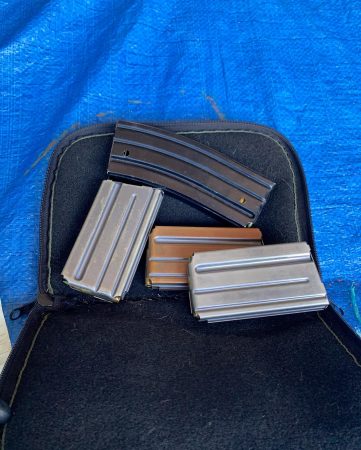 PRCS includes a population of offenders, who serve their sentence in county jail and can be ordered by the court to serve their sentence in jail or to "split" the sentence between jail custody and a separate period of Mandatory Supervision.