On Wednesday, October 18, 2023, at approximately 8:10 A.M., the Santa Ana Police Department received multiple calls regarding a pedestrian down in traffic lanes at 4400 West McFadden Avenue.
Officers from the Santa Ana Police Department responded to the scene, where they located the pedestrian, a 12-year-old child, in the roadway. Orange County Fire Authority also responded to the scene and transported the child to a local hospital for treatment. She is currently listed in stable condition.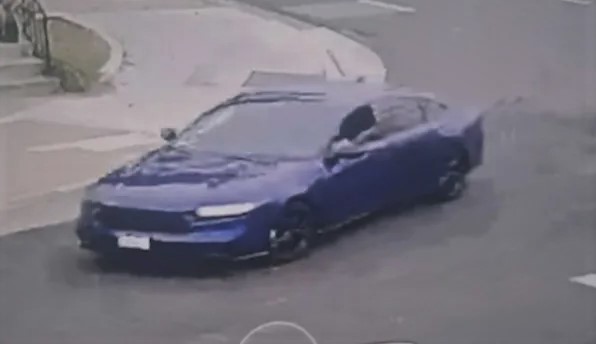 The preliminary investigation has revealed the pedestrian was walking from north to south, as she headed to her school, Fitz Intermediate Language Academy, crossing McFadden Avenue. A vehicle traveling east on McFadden Ave. struck the pedestrian, causing her to fall onto the eastbound traffic lanes. A second vehicle traveling east on McFadden Ave. also struck the pedestrian and fled the area.
The first vehicle's driver remained at the scene and cooperated with the investigation. The second vehicle remains outstanding, and the driver remains unidentified. The suspect vehicle is described as a blue, newer model, four-door sedan. Additionally, it is unknown if alcohol is a factor in this collision. The cause of the collision remains under investigation.
The Santa Ana Police Department's Collision Investigations Unit (CIU) is investigating this incident. Anyone with information is asked to contact Cpl. D. Carrillo at (714) 245-8208 or the Santa Ana Police Department's Traffic Division at (714) 245-8200