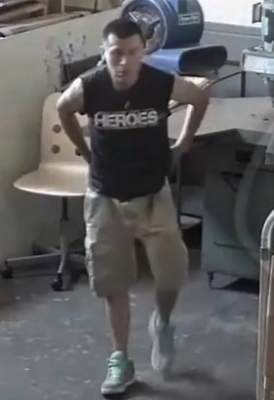 A commercial burglary suspect who accessed the storage yard of the Saf-T-Co Supply Inc. warehouse, located at 1300 E. Normandy Place, in Santa Ana, and stole several tools with an estimated value of approximately $1,400.00, is now under arrest courtesy of the Tustin Police Department.
The suspect, who has not been identified by name, was arrested in Tustin on a different criminal charge unrelated to the Santa Ana case..
Anyone with additional information on the suspect is asked to please contact Detective Garcia at (714) 245-8732 or JGarcia@santa-ana.org.