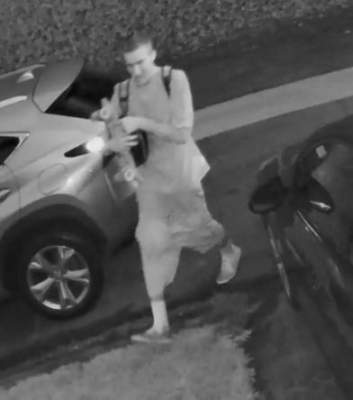 Around 6:00 AM on Wednesday morning, Oct. 14, the Tustin Police Department received calls from alert residents who noticed a suspicious subject walking from house to house.
When officers contacted this subject, he was standing on a front porch, in the process of going through a victim's mailbox on Kalua, near Charloma Dr.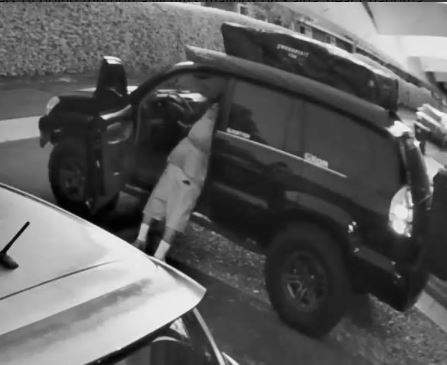 During the detention, officers identified 28-year-old John Campbell. During a probation search, Campbell was found in possession of stolen property from two different thefts from vehicles. These thefts occurred in the neighborhoods near Red Hill Ave. and Bryan Ave., including street like Lance Dr., Bryan Ave., First St., and Kalua Ln.
At the conclusion of the investigation, Campbell was arrested and booked at Orange County Jail for theft and possession of stolen property.
If you believe you were a victim or have camera footage matching Campbell's appearance as depicted in this post, specifically the black and white still images taken at the time of the crime, please telephone the Tustin PD Dispatch Center at 714-573-3225. Officer Alfonso is handling the investigation.