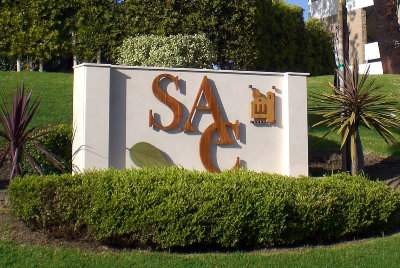 $50 MILLION AWARDED FOR INNOVATION IN HIGHER EDUCATION
SACRAMENTO – Recognizing campuses of the University of California (UC), California State University (CSU) and California Community Colleges that are expanding access to higher education by improving outcomes, the Committee on Awards for Innovation in Higher Education today announced the winners of a total of $50 million in awards.
"The innovations we are celebrating today are already helping to maintain and expand access to higher education for California's students," said Michael Cohen, chair of the Committee on Awards for Innovation in Higher Education and director of the Department of Finance. "Today's action recognizes the hard work, innovation and creativity of our higher education campuses in improving the success of their students."
The 2014-2015 budget includes $50 million to recognize campuses that change existing policies, practices or systems to achieve the following state priorities:
– Significantly increase the number of bachelor's degrees awarded;
– Allow students to complete bachelor's degrees within four years after beginning higher education; and
– Ease transfer through the state's education system by better recognizing learning that occurs across the state's education segments and elsewhere.
Award winners demonstrated a wide variety of strategies to achieve the state's priorities. These strategies include alignment of K-12 curriculum with college courses; incentives for dual enrollment in high school and college courses; changes to policies and practices governing placement in college courses; stronger supports as students transition into higher education; redesign of college courses; use of technology to expand access to courses; improved student advising; development of structures to transition students beyond undergraduate education; implementation of systems to improve institutional planning and resource allocation; and the creation of formal partnerships across institutions and sectors to improve college completion. Nearly all of the applications described multiple strategies.
Awards were made to 14 of 58 applicants, a group including both individual campuses and teams of campuses. The committee identified three groups of applicants to receive awards: Applicants in the first group will receive awards of $5 million, those in the second will receive awards of $3 million and those in the third will receive awards of $2.5 million. Details on each group of successful applicants can be found here.
Distribution of awards is pending the committee's final review of the proposed use of funds.
Applications for the Awards for Innovation in Higher Education were submitted by January 9, 2015. The applications involved all 10 UC campuses, 21 CSU campuses and 70 different community colleges.
Additional information about the Committee on Awards for Innovation in Higher Education can be found here.
###
Application Information
Application Number and Coordinating Institution: [43] Santa Ana College
Education Sectors Represented: University of California; California State University; California community colleges; K-12 local education agencies
Participants Identified in Application: California State University, Fullerton; Santa Ana College Foundation; City of Santa Ana; Santa Ana Unified School District; Hispanic Education Endowment Fund; University of California, Irvine; Padres Promotores de la Educación
Abstract Included in Application
For over 30 years, the Santa Ana Partnership has made system-level changes to the pre-college academic preparation and the college access/completion process to strengthen the quality of life and the economy in Santa Ana. By building an upwardly mobile pipeline to higher education and guaranteeing passage to the next segment at critical junctures, we have transformed the local landscape to one in which college is expected and realized. Our collaborative fuses the mission-central interests of a coalition of institutions and organizations into an action agenda that has resulted in the majority of Santa Ana Unified School District (SAUSD) graduates starting college ready for college-level work in English, despite being one of the nation's most Spanish-speaking communities, with 26% of SAUSD graduates accomplishing some college coursework before completing high school. Priority admission to Santa Ana College with financial aid/scholarship support is guaranteed for SAUSD students, as is transfer to both UCI and CSUF. Over 20,000 secondary and college students benefit from the Partnership initiatives described in this application annually, all of which reflect permanent improvements to practices and policies for students in the Greater Santa Ana area. The work described herein is executive-endorsed and implemented by permanent leaders associated with educational, municipal, and community-based organizations who are committed to talent development, educational acceleration, and equality of opportunity. Together we are the Santa Ana Partnership, the co-authors of this application, and we thank you for the opportunity to document our history and specify the expanded impact we envision in 2015 and beyond.
Staff Comments and Evaluation
This application earned very strong scores in the sustainability section of the rubric, strong scores in the innovation and evaluation sections, and good scores in the context section. The application demonstrates a long history of providing structured pathways that lead from high school to college, including offering college-level courses to high school students, a strategy that can help shorten their time-to-degree. Current innovations include a redesign of remedial education to significantly reduce the time spent in pre-collegiate courses and increase the number of students who progress through those courses. In addition, the school district has implemented intensive courses for the twelfth grade designed to help students avoid remediation in college altogether. Notably, Santa Ana College has received initial approval from the California Community Colleges Board of Governors to implement a pilot program to offer a bachelor's degree in occupational studies. With regard to use of technology, Santa Ana College is using online tools to provide better student advising and to better project and address demand for specific courses. The
college will also begin allowing students to register for a full year of courses at once, a significant policy change that can help students enroll in the courses they need and avoid accumulating unneeded units. In 2015, the college also is expanding an open education resources initiative to lower textbook costs.
This application is included in Group 1