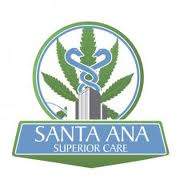 The Santa Ana City Attorney's office has opened an investigation into Hank Cousine, a recently retired police sergeant who received a controversial payout for unused time off, according to the Voice of OC.
The Voice of OC reported that "For years, Couisine logged dozens of hours of overtime each month, records of overtime sheets obtained by Voice of OC show. And upon retirement he cashed out more than 3,000 hours in vacation, holiday, compensatory and sick time, equivalent to more than a year of eight-hour workdays."
But there is more to this story that the Voice of OC is not reporting.  Cousine was supposedly an "outstanding narcotics officer," according to one of his former colleagues in the SAPD.  In the 1980s he was shot in the neck during a standoff with a drug dealer. He not only recovered from the wound, which left him disfigured, but remained in top physical condition throughout his years on the force.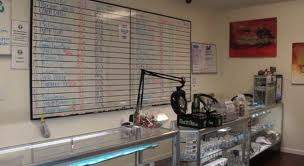 But did you know that Cousine's son was a part owner of Santa Ana Superior Care, a medical marijuana dispensary in Santa Ana that was shut down by the Orange County Sheriff's department?  Their logo looked like it was based on the City of Santa Ana's logo!
According to the O.C. Register, the dispensary on two occasions sold marijuana to an undercover officer who had a doctor's recommendation, without telling the officer to perform any duties or to participate in cooperatively or collectively cultivating marijuana.
The Register also reported that "one of the operators of Santa Ana Superior Care was Hank John Cousine, 51. Cousine is a former Los Angeles police officer, Powell said. Cousine, a 15-year LAPD veteran, was fired for allegedly participating in a pyramid scheme in 1998, according to a 2004 article by the Los Angeles Times. In 1991, a Hank Cousine had been identified as one of the LAPD's 44 "problem officers" by the Christopher Commission on the basis of citizen complaints, shootings, and other criteria, the Times said."
If the senior Hank Cousine was such a great cop how did his son end up getting fired from the LAPD and having an ownership interest in a medical marijuana dispensary that was shut down by the cops?
I don't know how Hank senior ended up being such a storied cop in Santa Ana.  Let's see what the city's investigation can turn up.