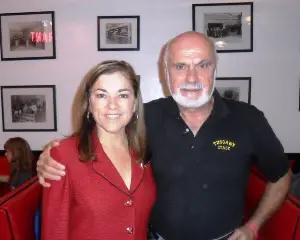 Congresswoman Loretta Sanchez, Representing California's 47th Congressional District
PRESS RELEASE, FOR IMMEDIATE RELEASE: July 25, 2011
MEDIA CONTACT: Adrienne Watson 202-309-0825
REP. LORETTA SANCHEZ URGES PRESIDENT TO CONTINUE TO PROTECT MEDICARE IN DEBT CRISIS NEGOTIATIONS
WASHINGTON, D.C. – Congresswoman Loretta Sanchez (CA-47) today led a letter to President Obama and Vice President Biden commending their commitment to protect Medicare benefits for seniors in the wake of negotiations over how to resolve the debt ceiling issue. In an effort to balance the federal budget, Republicans have proposed a variety of changes to Medicare, including a home healthcare copayment for Medicare recipients, which the President has emphatically opposed. Rep. Sanchez urged the President to stand firm in his support for seniors who rely on these benefits, as these debt crisis negotiations test the future of Medicare.
"I applaud the President and Vice President's hard work to ensure that provisions contained in the debt deal affecting Medicare actually strengthen the program, and I specifically support their efforts to find an alternative to the proposed home healthcare copayment," said Sanchez. "A required home healthcare copayment will significantly impact the financially vulnerable seniors who rely on quality and cost-effective care at home.
"Millions of Americans depend on Medicare. While certain reforms to the Medicare program are necessary, I will not support reducing or eliminating the crucial Medicare benefits on which millions of Americans rely. I and my Democratic colleagues will work with the President and Vice President to prevent these misguided cuts."
The letter reads as follows:
Dear President Obama and Vice President Biden:
We are writing to thank you for your work to ensure that Medicare provisions included in a budget deal strengthen the Medicare program and protect its beneficiaries. We want to recognize your staff for their efforts on working with the home health community to find an alternative to a home healthcare copayment and misguided cuts that would seriously impact vulnerable patients while worsening our current financial situation.
We agree that there are opportunities to make the Medicare program more cost-efficient and we must explore those opportunities. However, reintroducing a co-payment for health home services would be a giant step backwards. Home health care is both a seniors-preferred and cost-effective setting for clinical treatment. Reversing Congress's repeal of co-payments for health home services would reinstate an unjust burden on seniors and the services it shifted to more costly settings.
Research indicates that more than half of all the seniors directly threatened by a home health copayment have annual incomes below $22,000 and are among the most clinically disadvantaged of all Medicare beneficiaries. Reforming the Medicare program to make it more cost efficient is necessary but we must do so in a way which does not harm patients.
The home healthcare community has proposed a considerate reform plan that will strengthen program integrity and achieve substantial savings without burdening beneficiaries. The proposal will ensure payment is not made for abusive service utilization, and establish initiatives that will drive innovation and reduce program costs. Other proposed safeguards achieve savings by screening questionable claims, improving payment accuracy, and targeting bad actors. Compliance initiatives include strengthening the conditions of participation, creation of an independent accountability agency and full data transparency. The proposal also includes initiatives to reduce costs and enhance patient outcomes using proven patient care technologies.
These proposals do more than demonstrate the home health community's commitment to a strong, compliant, and cost-effective skilled home health benefit. They help point the way to significant program savings that can be achieved without restricting patient access, cutting benefits, or increasing the cost of Medicare for its beneficiaries.
Our seniors deserve that we explore considerate proposals which do not jeopardize their health coverage. They have paid their taxes and have made necessary sacrifices for our nation to prosper. It is time for us to work towards practical and responsible Medicare reform that would ensure the burden of reform is not placed on our seniors. Thank you for your efforts to uphold our commitment to America's seniors and the millions of beneficiaries who depend on a meaningful and affordable Medicare program. We look forward to exploring proposals that strengthen our Medicare program and protect our seniors.
# # #
United States House of Representatives
1114 Longworth House Office Building • Washington, DC 20515
Phone: 202-225-2965 • Fax: 202-225-5859