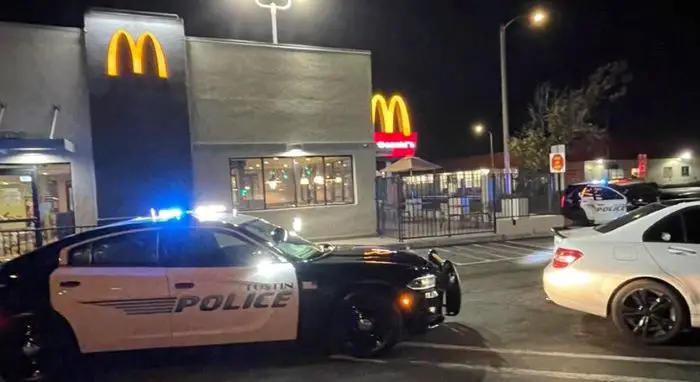 Tustin police officers responded to a McDonald's for a possible intoxicated driver.
A witness reported the driver had passed out in the drive-thru before waking up again. As officers arrived on scene, they observed the vehicle driving erratically in the parking lot.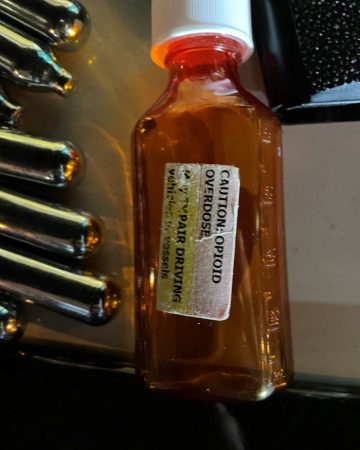 Officers stopped the vehicle and removed the driver and passenger. The police officers located CO2 canisters strewn about the driver's floorboard and a BB gun underneath the seat. Codeine mixed with soda was also located in the center console and on the passenger.
The Tustin Police Department noted that "While this driver took "A whole new way to love McDonald's" to the next level, we're happy to report his vehicle never passed the Golden Arches back onto the roadway."