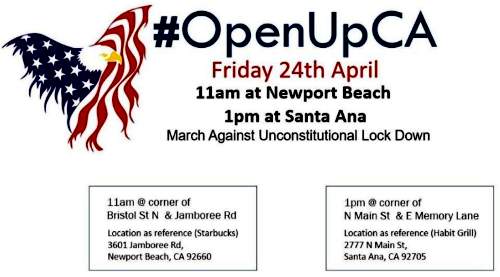 Looks like the Trumpers are coming to Santa Ana this Friday, April 24, for a protest against what they are calling the "Unconstitutional Lock Down" – a reference to the current health orders regarding COVID-19.
The protest is set for 1 p.m. at the City Place shopping center, at the corner of N. Main St. and Memory Lane, at 2777 N. Main St.
These protests have been taking place elsewhere in Orange County. The protestors are generally not engaging in social distancing and are not using face masks for the most part.