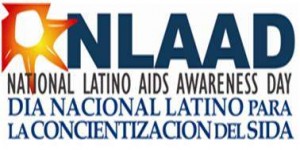 County of Orange, Health Care Agency
Press Release

"Commit to Speak"- National Latino AIDS Awareness Day
(Santa Ana) – October 15 marks National Latino AIDS Awareness Day, which helps promote testing and early diagnosis of HIV, the virus that causes AIDS. There are 6,876 individuals reported to be living with HIV in Orange County, over 300 people being diagnosed with HIV each year.
In 2012, 42.5% of people who were diagnosed with AIDS in Orange County did not know they had HIV. Many of these people had been to a medical setting like an emergency room, a community health center, or their doctor, but were not tested for HIV. There are an estimated 1,509 people living in Orange County who have HIV and don't know it – many of whom will develop AIDS before realizing they are HIV infected.
In 2012, Latinos composed 34% of the Orange County population; however, they accounted for 51% of people who were diagnosed with AIDS and did not know they had HIV. Because one in five individuals are estimated to have HIV and be unaware of it, the Centers for Disease Control and Prevention recommends that individuals between 13 and 65 get an HIV test at least once in their life time and those at high risk of infection get a test once a year as part of routine care.
In addition to medical providers throughout Orange County, the following agencies offer year-round confidential and anonymous free or low-cost testing in Orange County:
AIDS Services Foundation: Walk-ins only on Tuesdays, Wednesdays & Thursdays from 3 to 8 p.m.; and Saturdays from 10 a.m. to 4 p.m. (949) 809-8775
APAIT Health Center: Mondays, Wednesday, Thursday, and Fridays 12 p.m. to 8 p.m. For additional testing hours, please call for appointment at (714) 636-9115 or via email at silviav@apaitonline.org.
Laguna Beach Community Clinic: Tuesdays, 10 a.m. to 5 p.m.; Wednesdays, 2:30 p.m. to 5 p.m.; Thursdays (except 1st Thursday of the month), 10 a.m. to 7 p.m.; and Saturdays, 8:30 a.m. to 12 noon. There is a charge for services; call for details (949) 494-0761 ext. 145.
The Center Orange County: Monday through Friday 10 a.m. to 6 p.m., except for Tuesday 1 to 6 p.m. Appointments are strongly preferred, to make an appointment call (714) 953-5428 x 207. Walk-ins welcomed.
Orange County Health Care Agency: 17th Street Clinic. Walk-ins only on Mondays, Wednesdays, & Thursdays, 8 a.m. to 4 p.m.; Tuesday & Friday, 10 a.m. to 4 p.m. (714) 834-8787
Shanti Orange County: Friday 2 to 5:00p.m. Walk-ins welcomed, appointments strongly encouraged, to make an appointment call (949) 452-0888
The 2013 theme is "Commit to Speak"/"Comprométete a Hablar". If you have never had an HIV test, ask your medical provider for an HIV test. For more testing sites and information about HIV services in Orange County, call (714) 834-8711 or visit http://www.ochealthinfo.com/hiv. Make HIV testing a part of your routine healthcare.
# # #