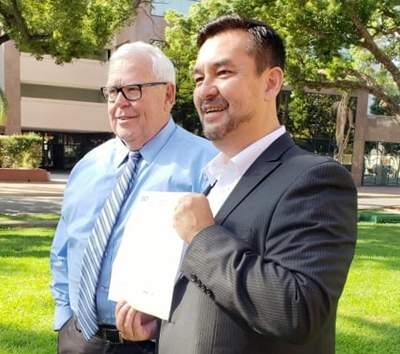 Hugh Nguyen, the elected Orange County Clerk-Recorder, was born in Vietnam 50 years ago. He spent a lifetime looking for his father, an unidentified American GI. Nguyen's mother, a South Vietnamese woman, told him that his father had been killed in action prior to Nguyen's birth.
Nguyen never gave up trying to find out who is father was. He married his high school sweetheart, raised a family and became the top Vietnamese-American elected official in Orange County. Yet he still yearned to know who his father was. Nguyen finally caught a break when he decided to do a DNA test through Ancestry.com.
Nguyen found a second cousin name Sherry Stokes and after he reached out to her she told him that she knew who his biological father was – and he was very much alive.
Stokes told Nguyen that she thought his father might be a fellow named Roy Wayne Patterson, who lived in Cookeville, Tennessee. Stokes contacted Patterson and although he at first denied paternity he eventually admitted that he might indeed be Nguyen's father.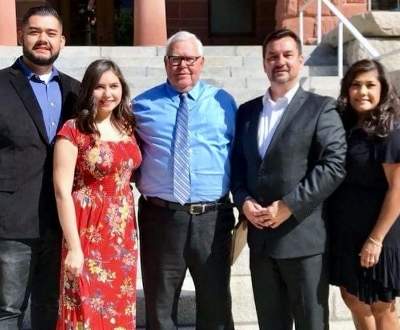 Nguyen called Patterson and sent him a picture of Nguyen's mom, Van, when she was young, taken during the Vietnam War. Patterson looked at the picture and thought he recognized her after so many years.
Nguyen then reached out to a company that does DNA testing, in Orange, CA, and he asked Patterson to drive to Nashville to take a DNA test as well, on August 31.
The DNA results came in and it was determined that there was a 99% chance that Patterson was indeed Nguyen's long-lost father!
Today Nguyen and his wife Lorena as well as their children Steven and Gabrielle got together with Patterson for a formal press conference at the Old Orange County Courthouse, which Nguyen oversees as the elected O.C. Clerk-Recorder. He is the top elected Vietnamese-American official in Orange County.