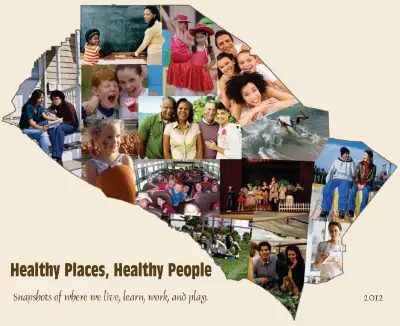 For Immediate Release: July 10, 2012
Contact: Nicole Stanfield, (714) 834-2178, nstanfield@ochca.com
Where We Live Affects How We Live
(Santa Ana) – A new report by the Health Care Agency and its partners demonstrates how health is affected by where we live, work, learn, and play. The 'Healthy Places, Healthy People' report provides subcounty (e.g., city, school district, census track) data on economic, educational, and community factors that influence physical health and well-being.
When it comes to such indicators of health, Orange County fares relatively well compared to California and the United States. However, there are significant sub-county differences in health and health-related indicators, which are often masked by county-level summaries.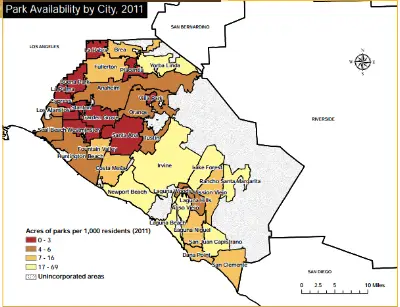 The health of a city's residents depends on many different factors, including the environment, economic conditions, education and jobs, access to quality healthcare, and individual behaviors. For example, areas of the county that have higher rates of economic hardship (e.g., poverty) and educational challenges (e.g., low educational attainment) tend to also have higher rates of health problems and poorer health outcomes such as shorter life expectancies.
"The Health Care Agency and our partners are committed to improving the health of all Orange County residents," said Agency Director Mark Refowitz. "This report highlights where things are going well and helps identify communities of greatest need."
The 'Healthy Places, Healthy People' report was produced through collaboration between the Health Care Agency, the Social Services Agency, the Children and Families Commission of Orange County, the Orange County Department of Education and faculty from University of California, Irvine. The full report is available online at www.ochealthinfo.com/pubs.
# # #