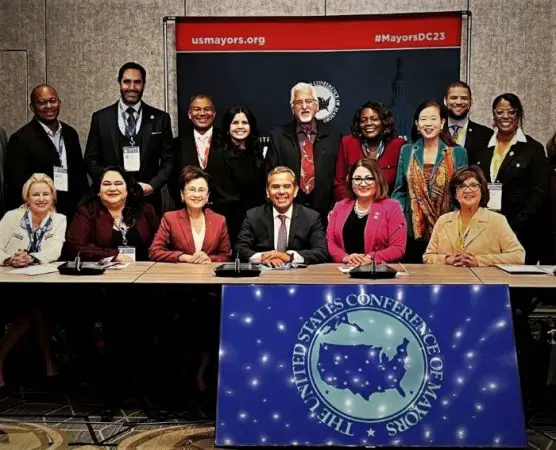 Santa Ana, CA – Santa Ana Mayor Valerie Amezcua visited Washington, D.C. this week to attend the Winter Meeting of the United States Conference of Mayors and meet with White House officials. Amezcua will return home to Santa Ana today.
Mayor Amezcua released the following statement regarding her trip:
"As Santa Ana's mayor, I'm doing everything in my power to help our city secure critical federal and state funding to improve infrastructure, ensure safe neighborhoods, build necessary housing, and protect our air and water quality. I'm encouraged by the conversations that I had and the meetings I attended this week. I'm confident that we can improve and protect our city's quality of life by working closely with our federal and state partners."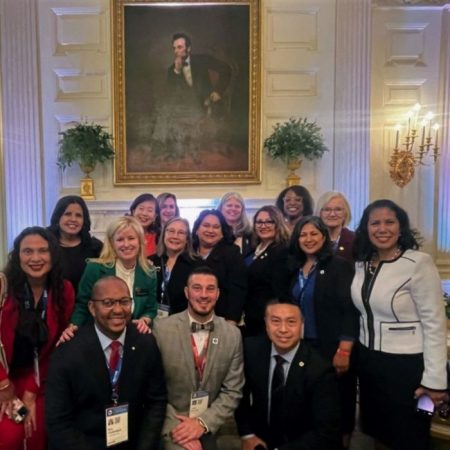 ABOUT VALERIE AMEZCUA
Valerie Amezcua was elected in 2022 as the first woman mayor in Santa Ana's history. She previously served for eight years on the Santa Ana Unified School District Board.
Professionally, Valerie had a 30-year career with the Orange County Probation Department. She retired in 2017 as a Supervising Probation Officer. Her long record of community involvement includes having served on the Board of Directors for the National Hispanic Business Women's Association, and on both the City of Santa Ana's Human Relations Commission and Early Prevention & Intervention Commission.
Valerie is a native of Santa Ana and a graduate of the University of La Verne. She is the proud mother of Mike Melendrez and the proud wife of Sam Marin. She was recognized by the O.C. Register in 2017 as one of the Top 100 Most Influential People in Orange County and in 2022 as of the Top 125 Most Influential People in Orange County.