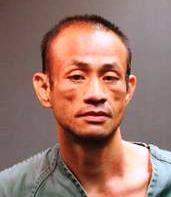 Dia Chanh Diep, a 43 year-old transient who robbed a  Bank of America branch located at 102 W. Fourth Street in Downtown Santa Ana, on Tuesday at 5 p.m., was arrested minutes later because the bundle of money he stole contained a dye pack and a tracking device inside, according to the SAPD.
Diep presented the teller with a note, which stated he had a gun and demanded money. Out of fear for her safety, the teller provided the suspect with an undisclosed amount of U.S. currency. The suspect fled the location on foot.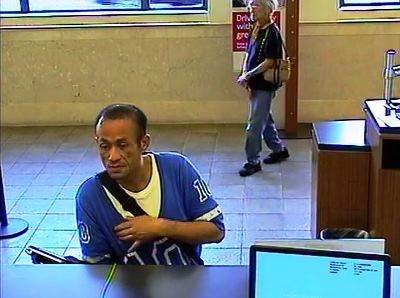 With the assistance of Orange County Sheriff's Air Support " Duke" the suspect was located and officers were directed to a parking structure nearby at the 600 block of Santa Ana Boulevard.
When the officers arrived, they were lead to a possible suspect by a security guard. The suspect was ultimately located and detained. He was positively identified during a field show-up. Money believed to have been taken in the robbery was located with the suspect.
Robbery Detectives and the FBI were both notified and assisted in the investigation. The suspect was arrested for bank robbery and booked at the Santa Ana Police Jail.
The bank robbery took place a block west of the upscale hipster 4th Street Market.  This incident occurred in Santa Ana's Ward 2, which is represented by Santa Ana Councilwoman Michele Martinez.