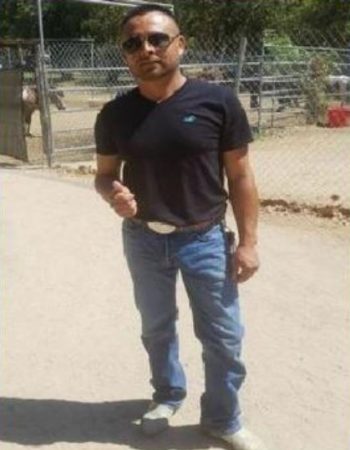 Adan Zapot-Leyva, a 34-year-old man, pleaded guilty Monday for his role in the fatal stabbing of 32-year-old Daniel Reyes of Los Angeles on Oct. 18, 2017. Zapot-Leyva pleaded guilty to one count of murder and is scheduled to be sentenced Aug. 16.
Leyva was arrested on Oct. 21, 2017, on murder charges and was held in the Orange County jail on $1 million bail.
Reyes at the time was dating his Humberto Rodriguez-Martinez' ex-girlfriend and mother of their two daughters.
In the early morning hours of Oct. 19, Martinez and his friend, Zapot-Leyva, waited for Reyes outside his girlfriend's apartment in the area of S. Santa Ana and W. Helena streets, according to the Anaheim Police Dept. When Reyes emerged from the apartment at around 5 a.m., they attacked him.
The responding police officers found Martinez with at least one stab wound. He was pronounced dead at the scene.
Homicide investigators found out that Rodriguez-Martinez had been jealous of the new romantic relationship between his former girlfriend and Reyes, according to the Anaheim Police.
Rodriguez-Martinez, a co-defendant, remains a fugitive. His Toyota Corolla was found on Oct. 26, 2017, abandoned in San Diego, according to the police. He may have fled to Mexico. Martinez is considered armed and dangerous. Anyone with information on his whereabouts should call Orange County Crime Stoppers at 855-TIP-OCCS.
Zapot-Leyva also pleaded guilty to assault with force likely to produce great bodily injury in a separate case that occurred on June 20, 2021.