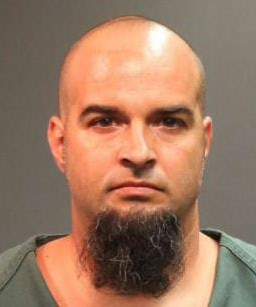 Santa Ana Police Department
Advisory: SAPD Officers Arrest Suspect For Throwing Destructive Device At A Child
Arrested: Ryan Matthew Brown (37) Santa Ana
Charges: CPC 18750 –Use Destructive Device Causing Bodily Injury;CPC 273a (a) Willful Cruelty to Child with Possible Injury or Death
Location: 900 Block West. 17th Street
Summary: Wednesday, 7/1/15 6:47 pm, Officers responded to 900 block of West 17th Street reference a fireworks complaint. The reporting parties advised officers that a resident (Ryan Brown) at the complex had thrown a makeshift bottle bomb at a juvenile victim as he was walking in the alley.
Remnants of the device were recovered at the scene and consisted of a legal firework that was modified to explode inside a bottle.
At the time of the initial investigation, the suspect fled out of the rear of his residence. Officers returned to the suspect's residence at approximately 10:30 pm and took suspect Brown into custody without incident.
An OCSD Bomb Squad Investigator responded to SAPD and assisted officers in the investigation. The suspect will be booked on a felony explosive-related offense and child endangerment.
###