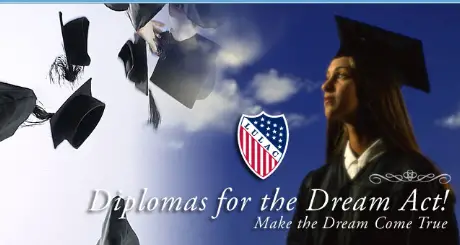 Press Release: Friday, December 3, 2010 Time: 10:30 AM
Contacto: Denis O'Leary: (805) 4071987 and Thomas Gonzalez (562) 397-8118
FOR IMMEDIATE RELEASE
The Moscone Center
747 Howard Street,
San Francisco, CA 94103
The League of United Latin American Citizens has declared there is a crisis in education and calls for immediate legislative reform to advance the majority Latino population in California's public education. California legislators and administrators must make changes that will enable Latinos to participate fully in the American Dream. Benny Diaz, LULAC State Director says, "It is high time that students are made a priority and that the curriculum reflect the immediate needs of Latino children for an education that will put a halt to the staggering number of dropouts and incarcerations of Latino youth." LULAC State and National leaders will call for substantial reform in California's educational system. Further, LULAC will demand greater legislative and administrative accountability in the furtherance of an equitable educational system for Latinos that includes:
* Economic stability in school districts located in poorer communities.
*Parent training classes: voluntary and mandatory
* Eliminating periods 1-6, to create block learning
* Clear academic objectives for each grade level in elementary school
* Enforce physical education and healthy food requirements in public schools
* Middle School retention classes for failing students;
* Dropout prevention programs beginning in middle school
* Bilingual instruction.
* Equity in educational materials.
* Greater English language learner support.
* Vastly improved counseling services
* Expand vocational training for non-college bound students
* Reform in high stakes testing
* Ed. funding sources: repeal Prop. 13, tax on oil companies
LULAC will announce its concerns at the Annual conference of the California School Board Association in San Francisco, California. This conference attracts School Board Members throughout California's roughly 1,000 public school districts. Attendees also includes leaders in education and State legislators.
The League of United Latin American Citizens, the oldest and largest Hispanic membership organization in the country, advances the economic conditions, educational attainment, political influence, health, housing and civil rights of Hispanic Americans through community-based programs operating at more than 800 LULAC councils nationwide.
************************************************************************************************************
PARA DIFUSIÓN INMEDIATA
Viernes Diciembre 3, 2010 10:30 AM
Contacto: Denis O'Leary: (805) 4071987 and Thomas Gonzalez (562) 397-8118
Comunicado de Prensa
The Moscone Center
747 Howard Street,
San Francisco, CA 94103
La Liga de Ciudadanos Latinoamericanos Unidos (LULAC) en California declara que hay una crisis en el sistema educativo y hace un llamado para una reforma legislativa inmediata para transformar la educación pública en California. LULAC dice que los legisladores y los administradores deben realizar cambios que permitan a los latinos participar plenamente en el sueño americano. Benny Díaz, Director Estatal de LULAC, dice, "Ya es hora de que los estudiantes sean una prioridad. Que el nuevo plan educativo refleje las necesidades inmediatas de los niños Latinos por una educación que ponga fin al alto índice de estudiantes que no terminan la secundaria y por ende, terminar con el encarcelamientos de jóvenes latinos en vez de ser educados.. " LULAC requerirá una reforma sustancial y profunda en el sistema educativo de California. Además, LULAC demanda una mayor responsabilidad legislativa y administrativa en la promulgación de un sistema equitativo de educación para los Latinos que incluya:
* La estabilidad económica en los distritos escolares ubicados en las comunidades más pobres.
* Clases de entrenamiento para padres: voluntarios y obligatorios
* La eliminación de períodos de 1-6, para crear el bloque de aprendizaje
* Claro los objetivos académicos de cada nivel de grado en la escuela primaria
* La re- enfatización de la educación física y las necesidades de alimentos saludables en las escuelas públicas
* Clases de retención para los estudiantes de la escuela media o middle School
* Programas de prevención de abandono de los estudiantes a partir de la escuela media
* La instrucción bilingüe como programa de inmersión.
* Equidad en los materiales educativos.
* Mayor énfasis en apoyar a los estudiantes en el idioma Inglés
* Mejoramiento y expansión los servicios de consejería para los estudiantes
* Expansión de la formación técnica profesional para estudiantes que no irán ser parte del sistema universitario
* Reforma de los examines y pruebas de graduación
* Fuentes de financiamiento para la Educación: derogar la Proposición 13, el impuesto a las compañías petroleras
* Especial impuesto para corporaciones que dicen ser nacionales pero con oficinas corporativas fuera de California o el país
LULAC dará a conocer su preocupación por la conferencia anual de la Asociación de Juntas Escolares de California en San Francisco, California. Esta conferencia atrae a los miembros del Consejo Escolar a lo largo de aproximadamente 1.000 de California distritos de escuelas públicas. Los asistentes también incluye a los líderes de los legisladores la educación y el Estado.
La Liga de Ciudadanos Latinoamericanos Unidos, (LULAC) es la organización más antigua y más grande de membrecía hispana en el país. LULAC lucha por los avances de las condiciones económicas, los logros educativos, influencia política, salud, vivienda y los derechos civiles de los hispanoamericanos a través de programas comunitarios que operan en más de 800 concilios en de todo el país.