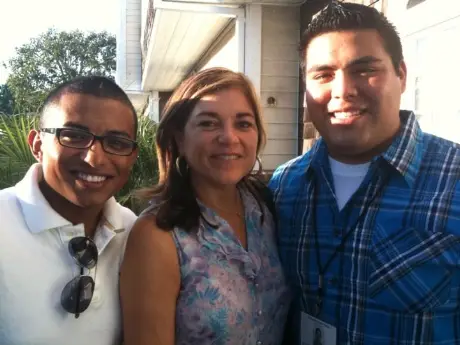 The Office of Congresswoman Loretta Sanchez is seeking a strategic, proactive, and community-oriented individual for the position of Field Representative. The position will be based in the Garden Grove District Office.
Field Representatives serve as liaisons to constituents, government agencies, businesses, and local community groups. The portfolio for this specific opening includes banking/finance, housing, transportation, business groups, and telecommunications.

Deadline to submit resumes is December 13, 2010. Send, fax, or e-mail cover letter and resume to: Paula Negrete District Director 12397 Lewis St., Suite 101 Garden Grove, CA 92840 paula.negrete@mail.house.gov 714-621-0401 Fax
Essential Duties:
Attend meetings of local government and community groups, speak on behalf of the Congresswoman, and report back with recommendations for action on issues of importance to the district.
Responsible for tracking district priorities as identified by the Congresswoman, recommending strategies for achieving those priorities, and executing a district plan.
Identify, plan, and coordinate events for the Congresswoman's district trips, including advancing the event site and writing event memorandums, talking points, and preparing background information.
Maintain an awareness and involvement in district affairs and issues, reporting to the Congresswoman as appropriate. -Contribute to a strategic weekly report, with updates on the progress of priority district issues.
Other related work as assigned. Knowledge of/ Ability to: -Familiarity with communities within the 47th Congressional District. -Establish and maintain cooperative relationships/ verbally communicate effectively with constituent groups, elected officials, government agencies, and business leaders.
Strong written communication skills; ability to research and draft memorandums, reports, and talking points.
Knowledge of office computer applications. -Event planning experience desirable.
Work night and/or weekend hours as necessary to attend meetings, staff the Congresswoman, or perform other essential duties.
Work independently in the absence of supervision.
Understand and carry out directions, and take the initiative.
Click here to read a full job description.