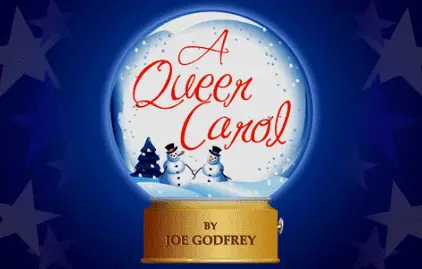 December 3 – 18
From the creator of Theatre Out's hit Clapptrap or the Sound of Musicals, Joe Godfrey, comes A Queer Carol, an outrageously funny and touching version of Charles Dickens' classic story about discovering the true meaning of Christmas.
A fabulous re-telling of an old favorite!
A reason not to pass up the fruitcake this holiday season!"- Curtain Up
Southern California Premiere!
Featuring: Andrea Dennison-Laufer, Christopher Diehl, Richard DeVicariis Justin Scott Eaton, Andrew Kelley, Lori Kelley, Tito Ortiz, Jeffery G. Rockey and Christopher Peduzzi as Ebenezer Scrooge.
Directed by David C. Carnevale
Purchase tickets today
$18 General Admission, $15 Student Admission. Visit our Box Office to search for the perfect performance night and reserve your seats today, or call 714-826-8700. Special discounted performance available!