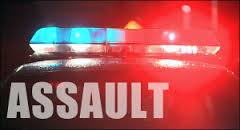 FOR IMMEDIATE RELEASE: April 11, 2018
Costa Mesa Police Department
Advisory: Las Vegas man arrested yesterday for hitting 53-year-old victim and causing severe head trauma
COSTA MESA, Calif. – The Costa Mesa Police Department (CMPD) last night arrested a Las Vegas man for hitting a male victim, leaving him with serious head trauma.
Yesterday, April 10, 2018, at approximately 7:10 p.m., officers were dispatched to a motel at the 3200 block of Harbor Boulevard regarding suspicious circumstances involving a 53-year-old transient man, who was on the ground and bleeding from the nose and ears.
Costa Mesa Fire & Rescue and officers arrived to find the victim unconscious. The victim was transported to a nearby hospital, where he was found to be suffering from severe head trauma.
Initial investigation and video surveillance led officers to identify William Kent Shelfer, 35, Las Vegas, as the suspect. Shelfer was subsequently located nearby in a stolen motorhome and arrested that night.
He was booked on felony battery causing serious bodily injury and auto theft, and is in custody on $100,000 bail. The investigation is ongoing and anyone with additional information about this incident is encouraged to contact Detective Rob Dimel, at 714-754-5363.