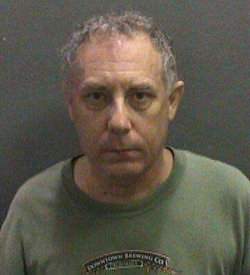 NEWS, FOR IMMEDIATE RELEASE
Contacts: Lt. Jeff Hallock, 714.904.7042, JHallock@ocsd.org; Emily Osterberg, 714.647.1840, EOsterberg@ocsd.org
OC Child Exploitation Task Force Arrests Piano Teacher for Lewd Acts with a Child
LAKE FOREST, Calif. – (August 8, 2014) – On Friday, August 8, investigators from the Orange County Child Exploitation Task Force (OCCETF) arrested John Mordecai SCOTT, 58, Lake Forest, following an investigation involving lewd acts with a child. Scott is suspected of showing and taking lewd photographs of a minor female victim at his residence and place of employment.
Scott worked as a piano teacher out of his residence at 20702 El Toro Road #34 in the city of Lake Forest. In addition to teaching at his home, Scott teaches at Coast Band Music on Via Fabricante in the city of Mission Viejo and OC Music located on Aventura in the city of Rancho Santa Margarita. During the course of the investigation, evidence has been obtained that leads investigators to believe there may be additional victims.
Scott was arrested for lewd and lascivious conduct with a child and booked into Orange County Jail. He is being held on $500K bail and expected to be arraigned in CJ-1 on Tuesday, August 12.
The investigation related to Scott is ongoing. Anyone with information regarding additional victims is asked to contact the Orange County Sheriff's Department at (714) 647-7418 or (714) 647-7000.
About the Orange County Child Exploitation Task Force (OCCETF)
The Orange County Child Exploitation Task Force (OCCETF) is a multi-agency team which includes U.S. Immigration and Customs Enforcement's (ICE), Homeland Security Investigations (HSI), Orange County Sheriff's Department (OCSD), Federal Bureau of Investigation (FBI), Orange County District Attorney's Office, Newport Beach Police Department, Huntington Beach Police Department and U.S. Postal Inspection Service, assigned to investigate Internet-related crimes against children as well as crimes involving the possession, production and distribution of child pornography.
# # #